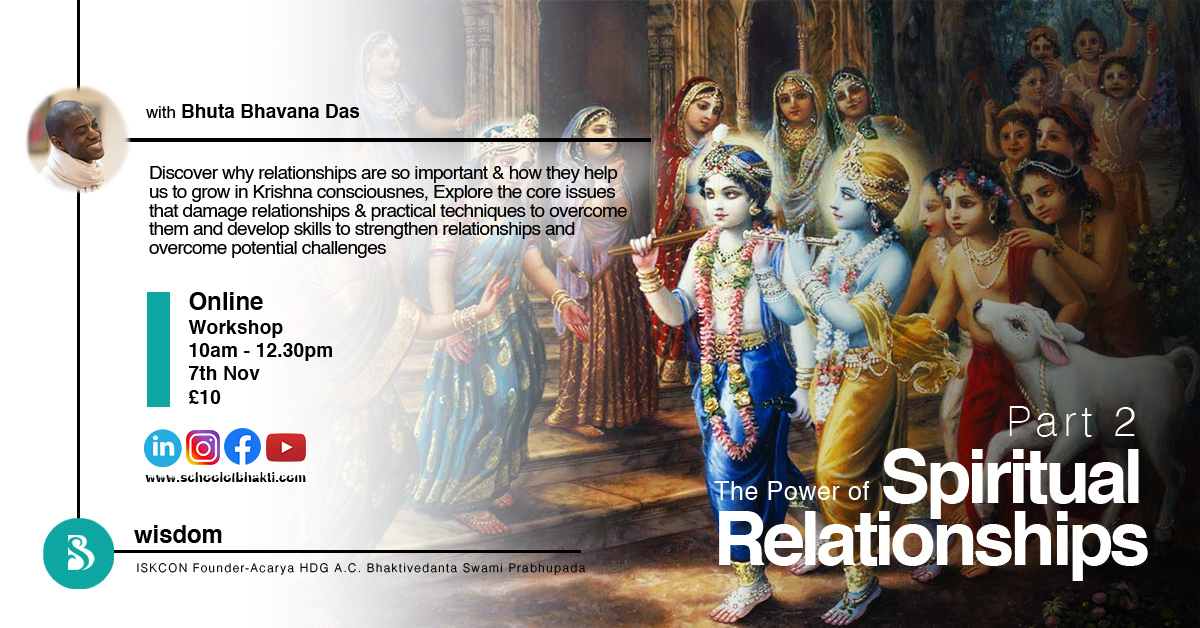 *You do not need to have completed Part I of the course to attend Part II*
Description of course
The strength of our relationships within a community have a huge impact on how we move forward in our lives, and have special relevance for our spiritual life. A deeper understanding and appreciation of the science of relationships is essential in order to bring about healing, unity and confidence. This seminar will look at the four principles of building community, how to build better relationships, navigate through challenges or disagreements and ultimately how to understand people better at the same time as building a better relationship with ourselves. Improving our relationships can make us better servants for the whole world. 

Description of teacher
Bhuta Bhavana Das has been practicing Bhakti Yoga for over 20 years, serving in various capacities, including designing and delivering  university presentations at locations such as Cambridge and the London School of Economics, where he graduated with a degree in Philosophy and Economics. By profession, he works for one of the world's leading  global investment banks, training and coaching executive and managing directors in the art of leadership.
His areas of interest and expertise include leadership, insights into the nature of people's psychology and relationships. His key focus is in assisting others to practically apply the powerful insights of Vedic knowledge for real and lasting growth.
When
7 November 2020, 10:00 through 12:30