Retreats, courses and events
We are here with you on your spiritual journey
Bhaktivedanta Manor is a spiritual sanctuary and an educational hub. It does not matter what background you are from or how much you know about philosophy, yoga or meditation, we have a plethora of experiences for you to get involved in. Ranging from one day courses, regular Mind Body Soul events, weekend retreats, monk challenges to long getaways, we've got it all! To make this journey easy, we will plan and invite you to events that are right just for you!
Mystic India 4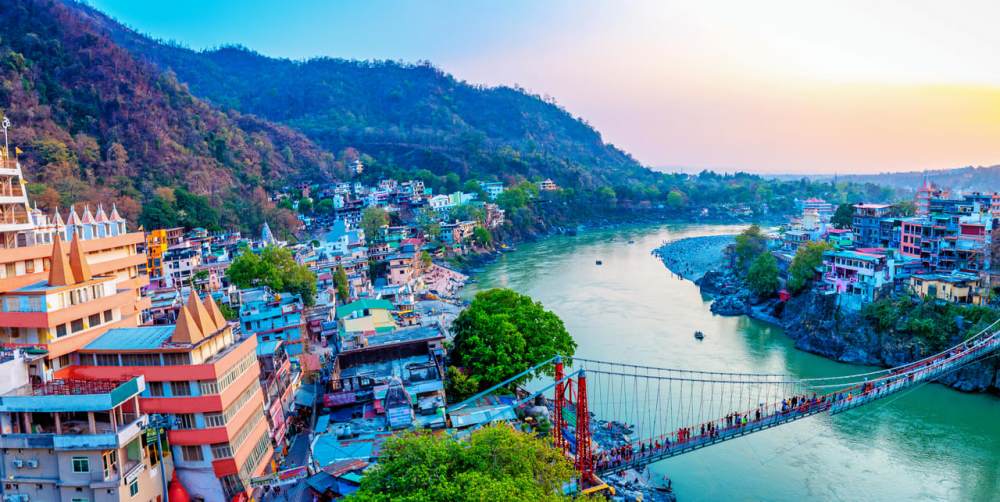 The Himalayan spiritual adventure
This is the fourth in the series of Mystic India trips, and they've been popular. So here it is again…. all you need to do is just tag along and we'll take you through some of the most amazing spiritual places in India. And yes, everything's taken care of – comfortable travel, luxury accommodation, delicious food and good company. You literally need to just come along and enjoy your experience. We'll take care of the rest.
Sep/Oct 2023. Dates TBA
Rishikesh
Rudra Prayag
Badrinath
More information on this trip is coming soon. Watch this space!
Take the 'Be a Monk' challenge
Spend seven days at the Manor away from everyday distractions and have an experience of a lifetime! Learn philosophy, meditation and get to live a spiritual lifestyle for a week with the monks! This challenge is available for both men and women. Select the option in the form below and we'll be in touch when the next one is coming.

Interested and want to find out more?
Events and retreats
Are you curious, but are not sure what to expect? Or maybe you are a seeker of wisdom but the Krishna tradition and culture is new to you?
We organise weekly and monthly events and retreats that allow you to learn, grow and get involved in a non-judgemental environment. They're light hearted and fun too. All you need to do is sign up to the mailing list and we will send you an invitation  when we have these events.
Mind Body Soul

A weekly event with music and meditation, spiritual wisdom, and a vegetarian meal. It's fun, light hearted, and will keep you coming back for more every week!

Soul Expressions

A once a month event featuring various music bands performing 'kirtan' or mantra meditation, interlaced with stories, jokes and philosophy. A spiritual night out!

Yoga retreats

A day retreat featuring yoga, pranayama, meditation, sound baths, wisdom and a vegetarian meal. A great treat especially if you want to do yoga with a spiritual twist!

The simple retreat

Go back to a simple lifestyle! Leave your phones and gadgets and spend a day or a camping weekend and experience organic farming, brushing and milking cows and be in tune with nature!

Weekend getaways

Take a break from the day to day hustle and bustle one of our retreats for a few days and go deep into spiritual practices, meditation, art workshops, Ayurveda seminars and a lot more!
Subscribe to retreats and fun events
Please fill out the form below to join our mailing list, and we'll invite you to events, retreats and courses
Would you like to book a tour and speak to someone instead?