Our purpose and ethics
Sacred Boutique was established 30 years ago at the Manor, and our online shopping website has been successfully running for the last 10 years with customers  worldwide.
Our products are beautifully handcrafted by artisans from various parts of India such as Mayapur, Vrindavan and other holy places situated at the banks of the sacred river Ganges. Sacred Boutique offers a range of  spiritual gift items from japa (mediation) beads to inspirational books on bhakti-yoga, healthy living, meditation, and a Krishna conscious lifestyle. We also have exclusive sterling silver jewellery as well as colourful traditional Indian clothing.
As part of our ethos we believe it is important to give back to our community, so all of the profits generated are donated to Bhaktivedanta Manor and used to fund charitable projects, from feeding people to promoting spiritual knowledge and Vedic lifestyle causes such as cow protection.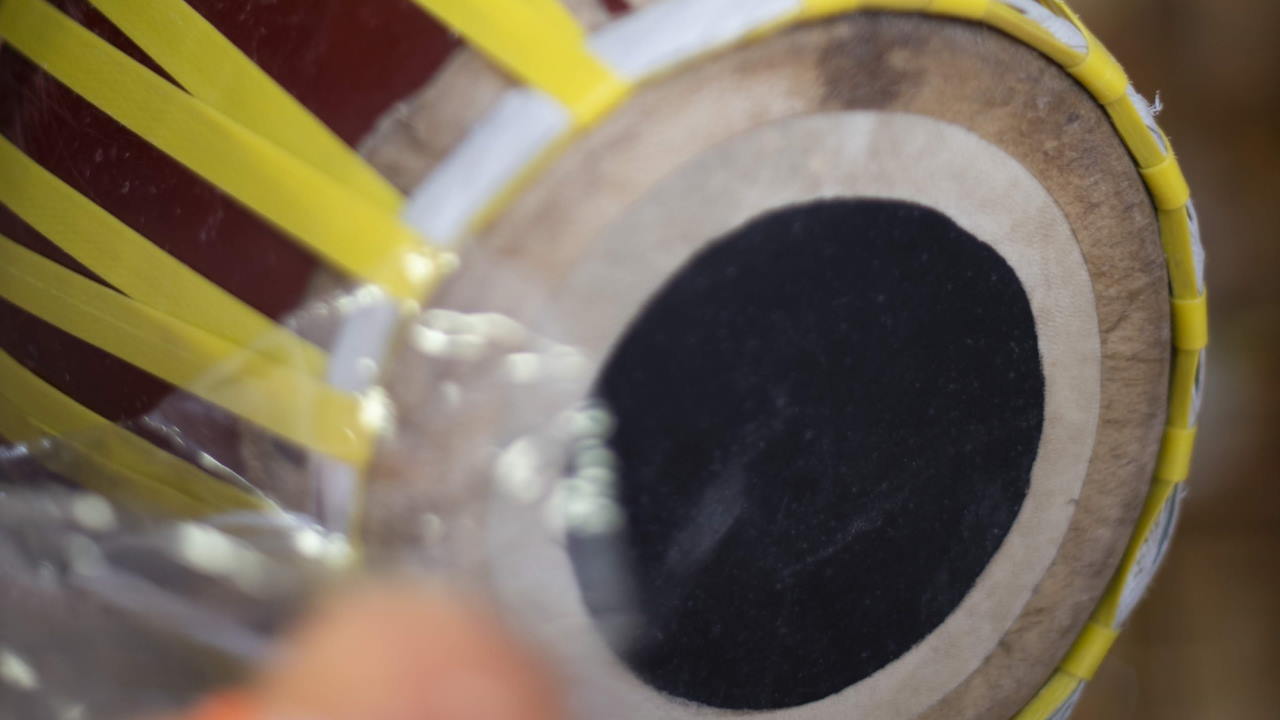 Online Shop
A wide range of books, greeting cards and spiritual paraphernalia for adults and children available to order online. Items offered online include
Spiritual Art
Devotional Clothing
Natural Incense
Health & Beauty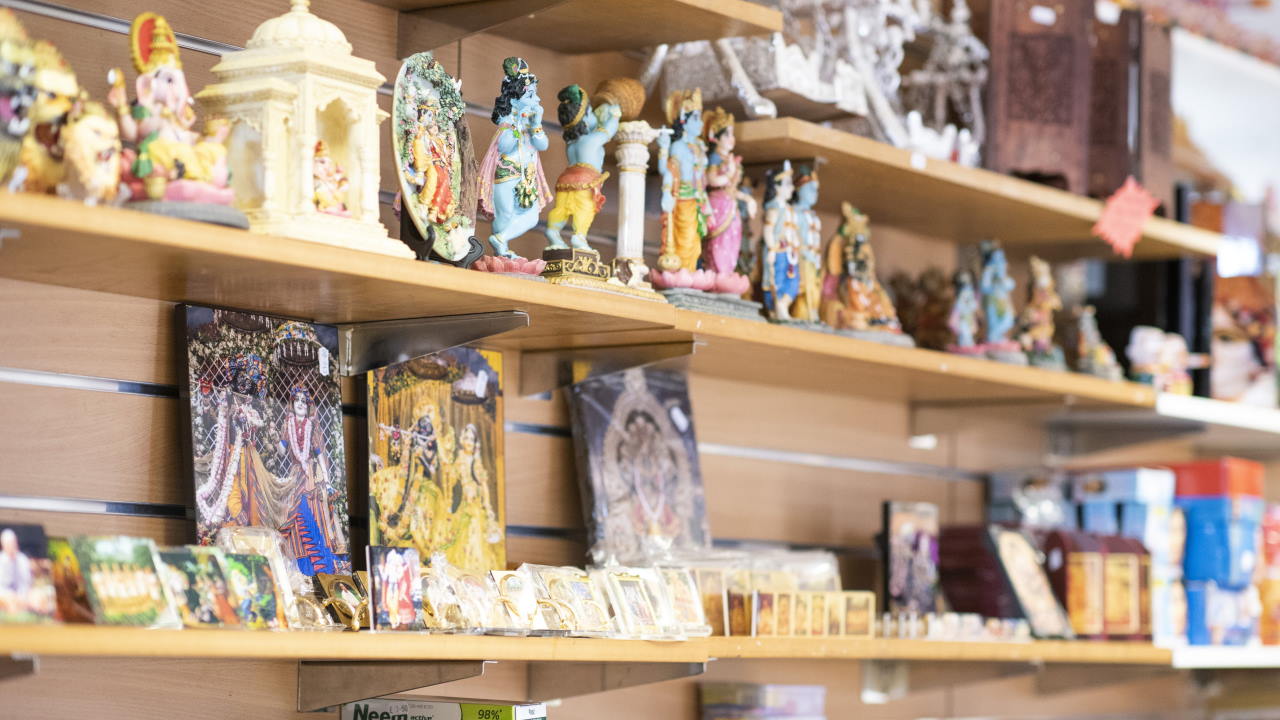 Temple Gift Shop
The main temple gift shop is located next to the main temple building. Books and some items are also available at reception within the Temple building. Spend some time browsing the shelves and you will be sure to find something of interest.
Opening times
Mon – Sat
11.00am – 6.30pm
Sun
10.00am – 7.30pm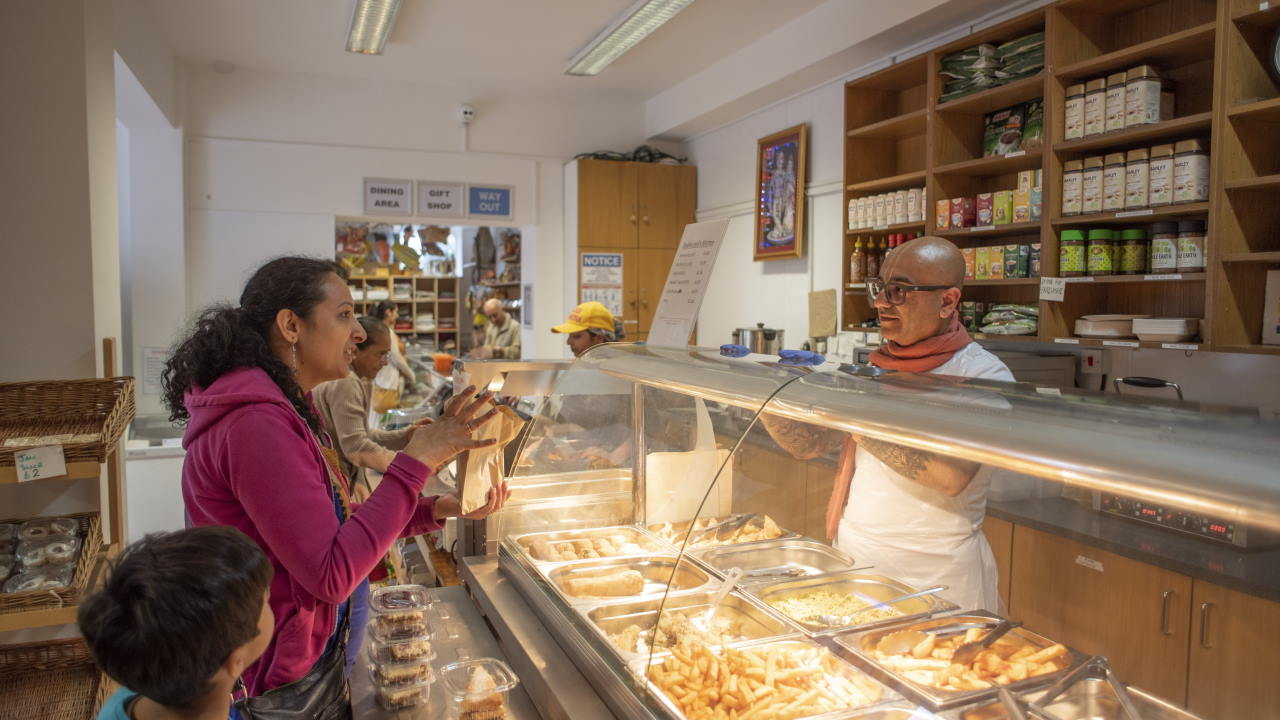 Café
Radharani's snacks is based in the Haveli and offers freshly prepared takeaway snacks, pastries and milk sweets, and a wide range of foodstuffs (including eggless cakes). There is an outdoor seating area available.
Opening times
Monday – Saturday
10:00am – 2:00pm
4:00pm – 7:30pm
Sunday / Bank Holidays
10:00am – 7.30pm
While you're here, why not take a course with the School of Bhakti?