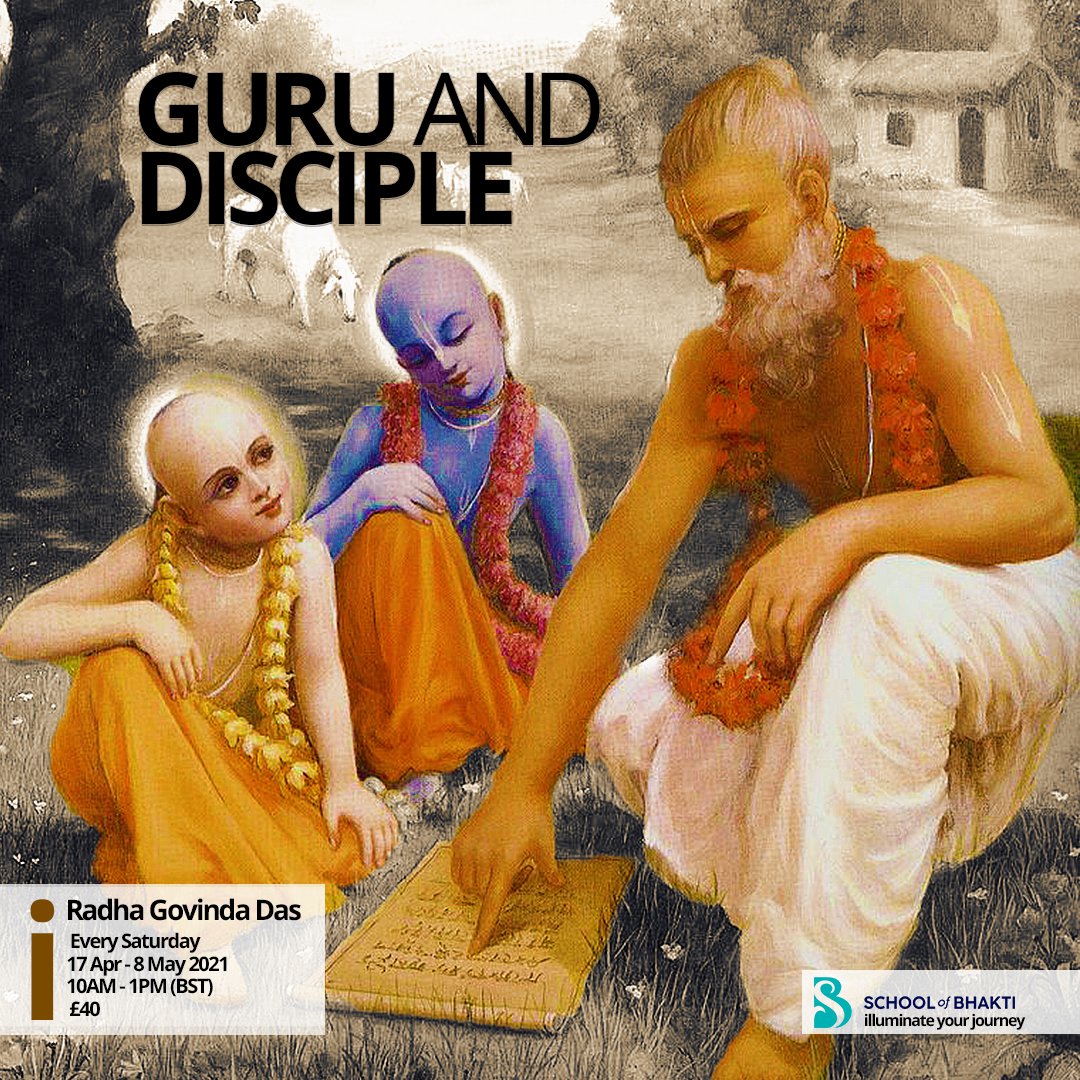 Course Description
The ISKCON disciple course is intended for those wanting to understand the intricacies of the Guru-Disciple relationship. It covers theological principles and practical aspects such as the importance of a guru for spiritual progress, selecting a guru, forming a strong relationship with the guru, testing and serving the guru plus qualities of a bonafide guru and disciple. 
 
The course is based on the teachings of Srila Prabhupada, educates one on the history of gurus in the Gaudiya Vaishnava tradition and explains setbacks experienced by some gurus within ISKCON. This course helps one develop the values and attitude required of a disciple and is a prerequisite for candidates aspiring for initiation. The course includes PowerPoint presentations, interactive discussions, assessment exercises and provides an opportunity for you to ask questions and clear any doubts.
About the Teacher
Radha Govinda Das is a qualified teacher at School of Bhakti and Krishna Wisdom. He spent over a decade in the brahmachari ashram as a monk and received training in the practice of bhakti yoga. During this period he studied the scriptures, delivered seminars, organised events and retreats for interested newcomers and travelled around the world sharing what he learnt. He is also a qualified yoga teacher, web designer and an accomplished musician. He loves singing kirtan, making friends, writing blogs and sharing the wisdom of bhakti with the world.
When
17 April 2021, 10:00 through 8 May 2021, 13:00