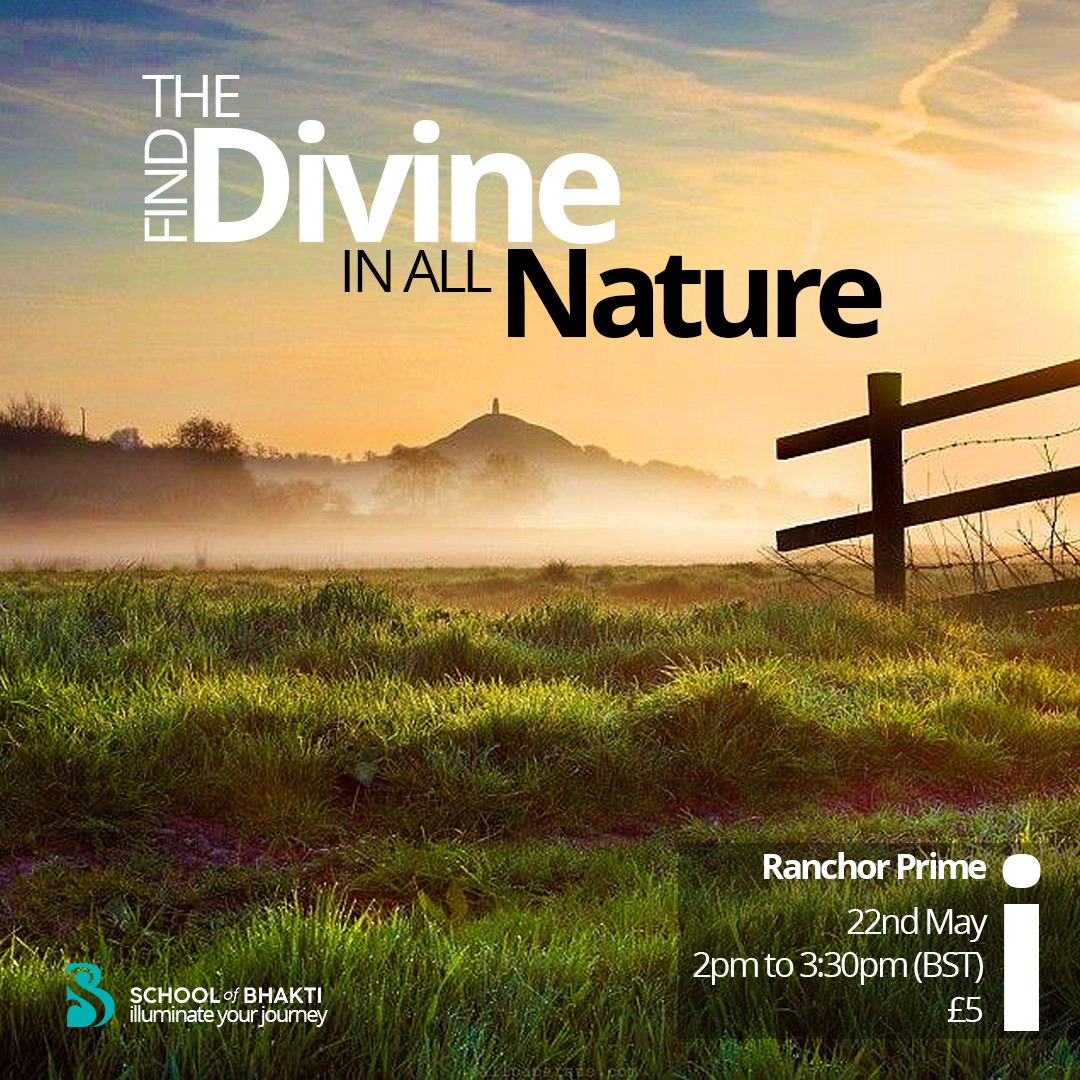 Course Description
Eco-bhakti is understanding the environment through the lens of bhakti (meaning devotion). This is at the heart of the Vedic view of reality. All living entities which make up the universe are spiritual beings and at the root of it all is the divine source. When we see everything as eternal spirit, then we are able to develop a mood of respect, care and compassion and see a divine presence in nature – in everything including trees, birds and all creatures on this planet.
This ecology seminar will provide insights into how we may
- See the divine presence in everything and understand our eternal nature
- Deepen our heart connection with the source of creation
- Balance giving and taking from the environment
This Level 1 course is ideal for anyone seeking a spiritual approach to connecting with the environment and living in harmony with nature which will itself unleash peace, joy, fulfilment and prosperity. Ranchor Prime, an author of 13 books including Hinduism and Ecology will present complex questions in a simple yet profound manner, explain what it means to take care of the Earth and creation and will be sharing practical solutions which can contribute to a more positive planet.
About the Teacher
Ranchor Prime is a musician, artist and author of 13 books including Hinduism and Ecology (1992), Bhagavad Gita: Talks Between the Soul and God (2010) and The Eight Elements (2017).
He trained as an architect and artist during which time he came across the Bhagavad Gita, an ancient scripture revealing profound universal wisdom which led Ranchor Prime to search for something deeper, explore spiritual traditions and live the life of a Hindu monk for 15 years.
He began working as an advisor to WWF, the World Wide Fund for Nature, on religion and conservation, founded an environmental charity for conserving sacred forests in India and has worked in Europe and Asia for 15 years. Now he writes books, publishes and teaches, sharing insights into the ancient Vedic teachings and is an advocate for environmental education, care for the earth's resources and living in harmony with the planet.
When
22 May 2021, 14:00 through 15:30