Diwali Festival
October 23, 2022 @ 10:00 am

-

8:00 pm

Free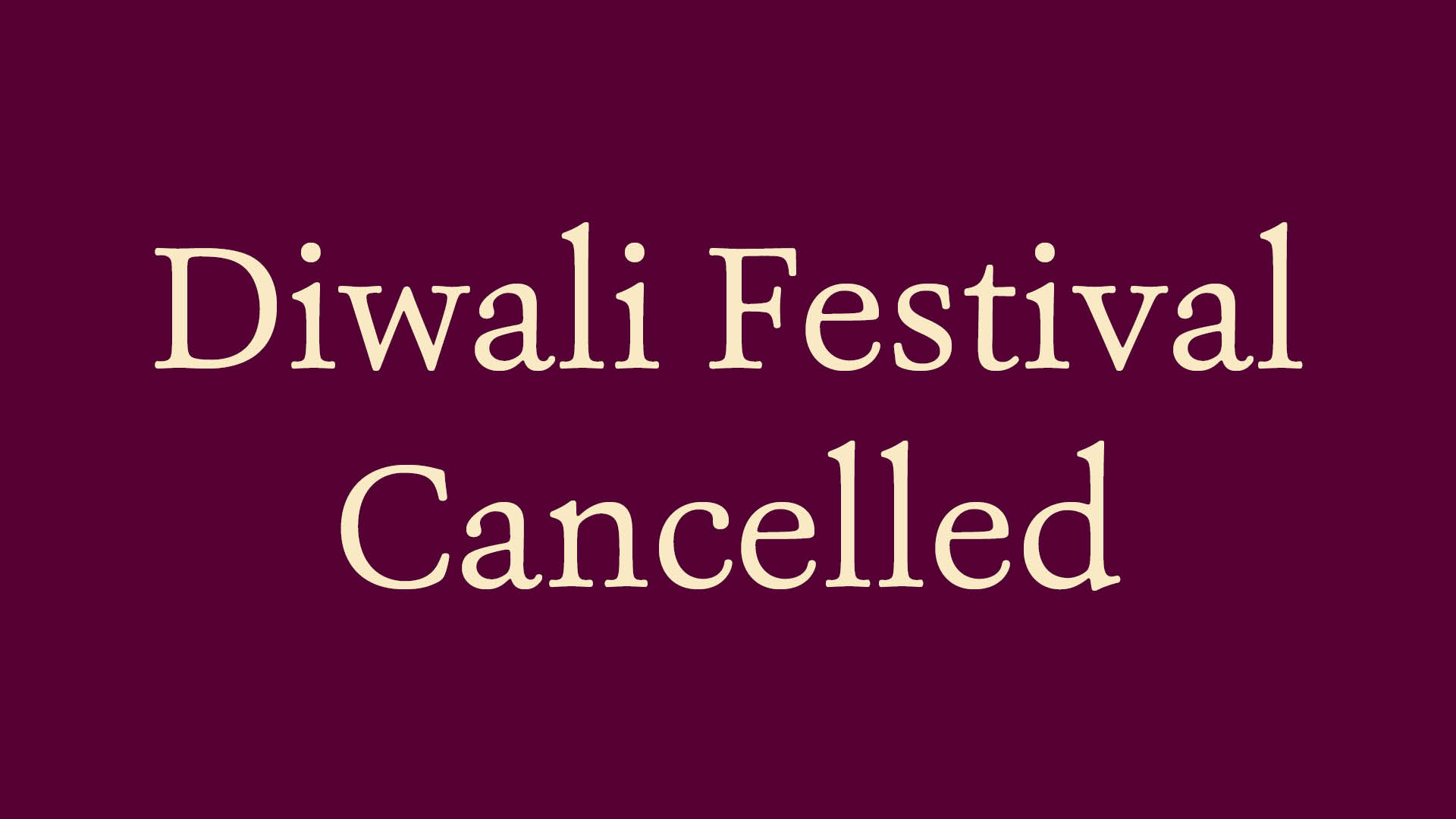 Diwali festival
THIS YEAR'S DIWALI FESTIVAL HAS BEEN CANCELLED
Hare Krishna, this year's Diwali Festival on Sunday the 23rd October has unfortunately been cancelled. We are unable to handle the amount of cars that would be visiting, due to the bad weather and rainfall which has affected the parking fields. We apologise for any inconvenience caused.
Darshan will remain open as normal and a ticket is no longer required to enter between 10am-8pm. Note that there will be no stage program.
Information on tickets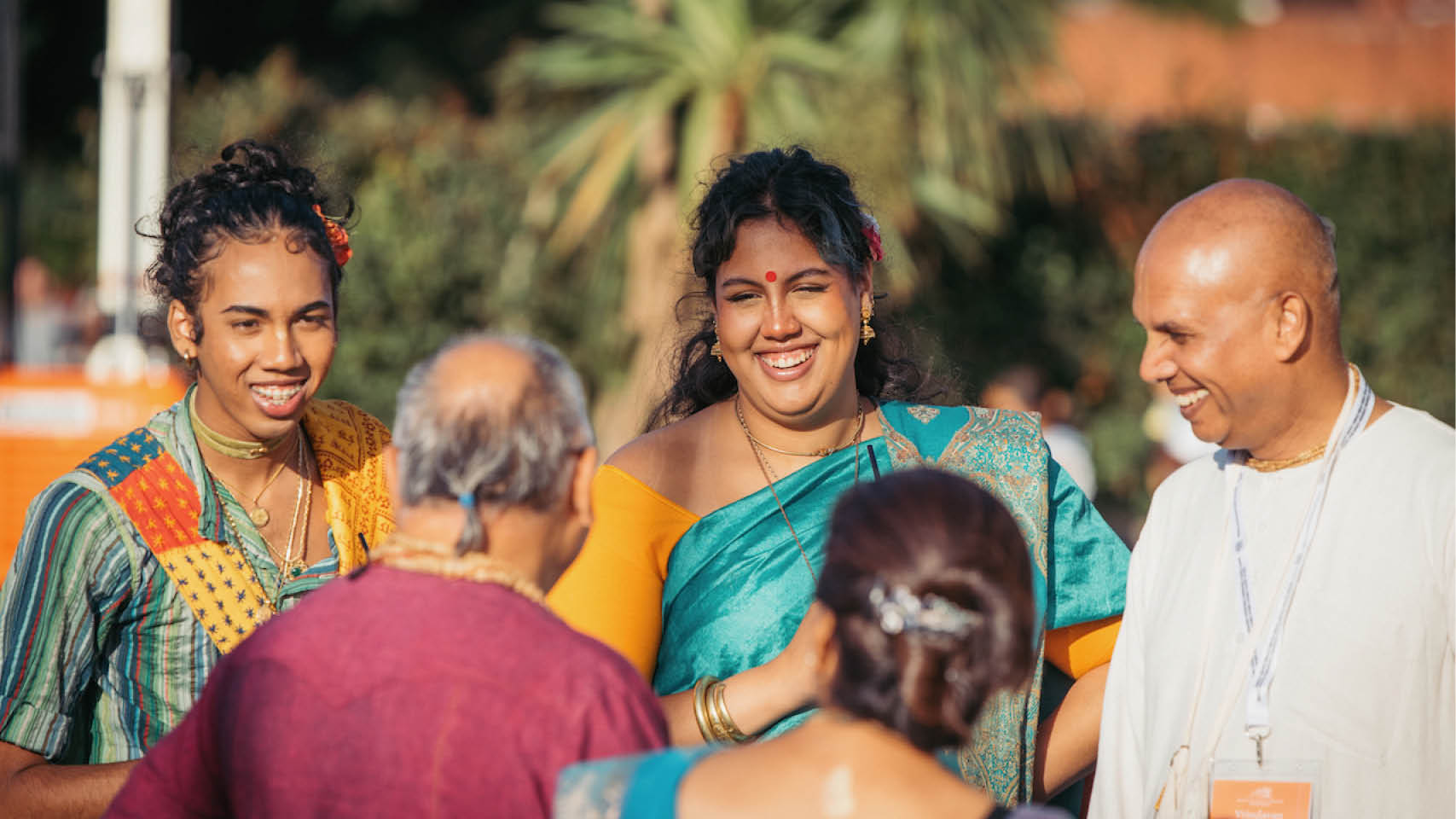 To help ensure that every pilgrim, visitor & well-wisher is able to have a pleasant experience, we require you to book a ticket. Without a ticket, we will be unable to permit entry, so please ensure that you do book.
Tickets FAQ
Travel and directions FAQ
What can I expect on the day?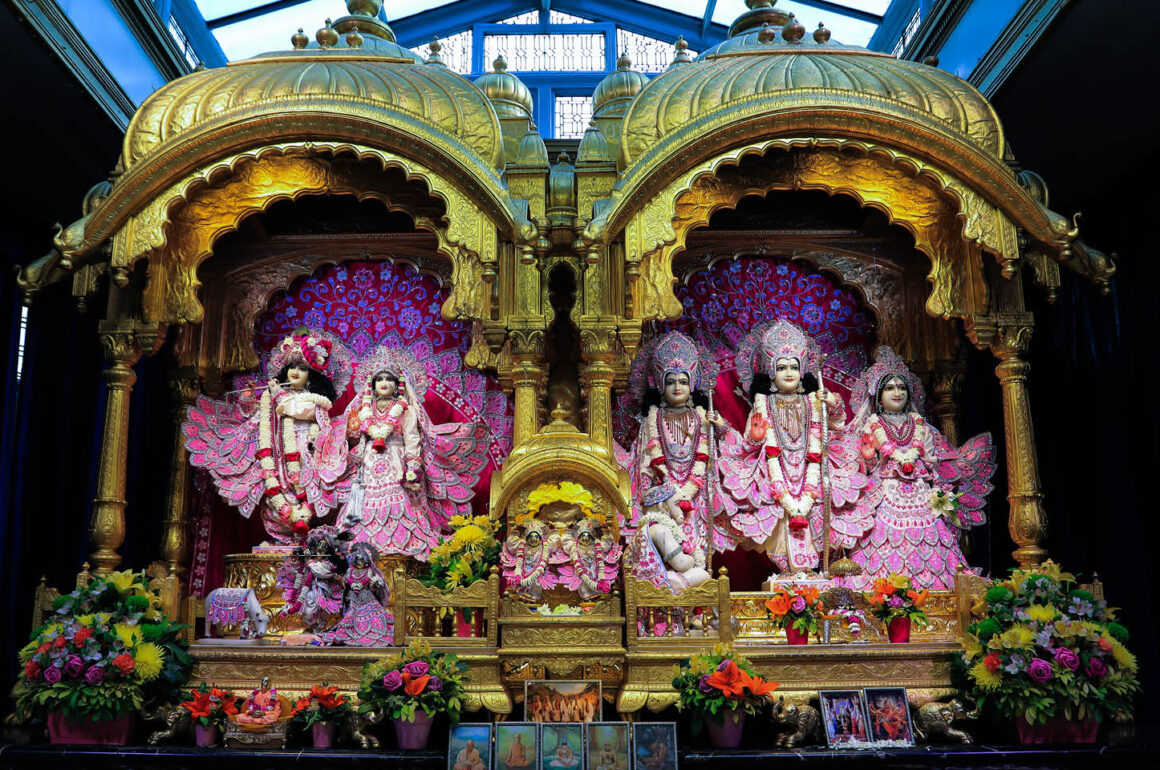 The celebration of Diwali is one of the largest festivals held at Bhaktivedanta Manor, with several thousand people attending each year. Every visitor can expect a festival in the truest sense, with something for everyone – including a stage program filled with entertainment, drama and music, free meals, and an opportunity to see our lovely cows. 
But most importantly, you will have the chance throughout the day to see Lord Rama, Sita and Lakshman on our beautiful altar, which will be lit with many lamps. So, please bring your friends and family and join us for this magical occasion.
Schedule (subject to change)
10am – Kirtan
2pm – Discussion w/ School of Bhakti
3pm – Bhajans
4pm – Messages of Support
4:40pm – The Ramayana by Bhaktivedanta Players
6pm – Bhajans
Donations
To mark this auspicious occasion of Diwali, many wonderful arrangements are being made to celebrate at Bhaktivedanta Manor. Many thousands of pilgrims will be coming to celebrate this special occasion. Please support this year's festival with your heartfelt contribution. 
What is Diwali?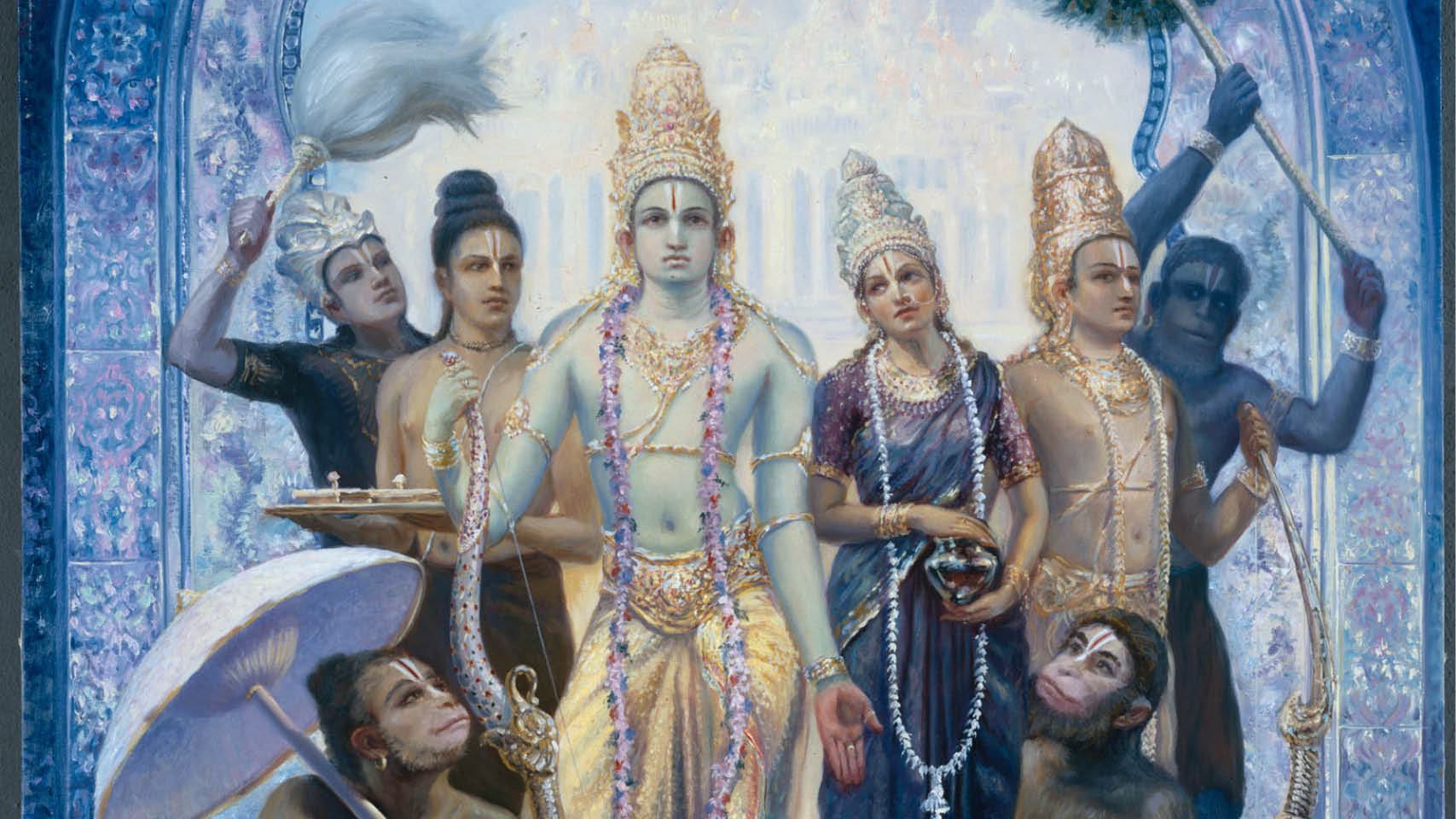 The festival of Diwali is traditionally observed for five days, but it mainly celebrates the joyful day upon which Lord Rama returned to the kingdom of Ayodhya after fourteen years of exile. The name itself comes from Dipavali, a Sanskrit word referring to the countless rows of lamps which His citizens had lit throughout the kingdom to welcome Him back home (dipa means "lamp, light or candle," and avali means "rows"). During a different era, this was also the day when Lord Krishna performed His childhood pastime of breaking pots of yogurt and letting His mother bind Him with rope.
About the Five Days of Diwali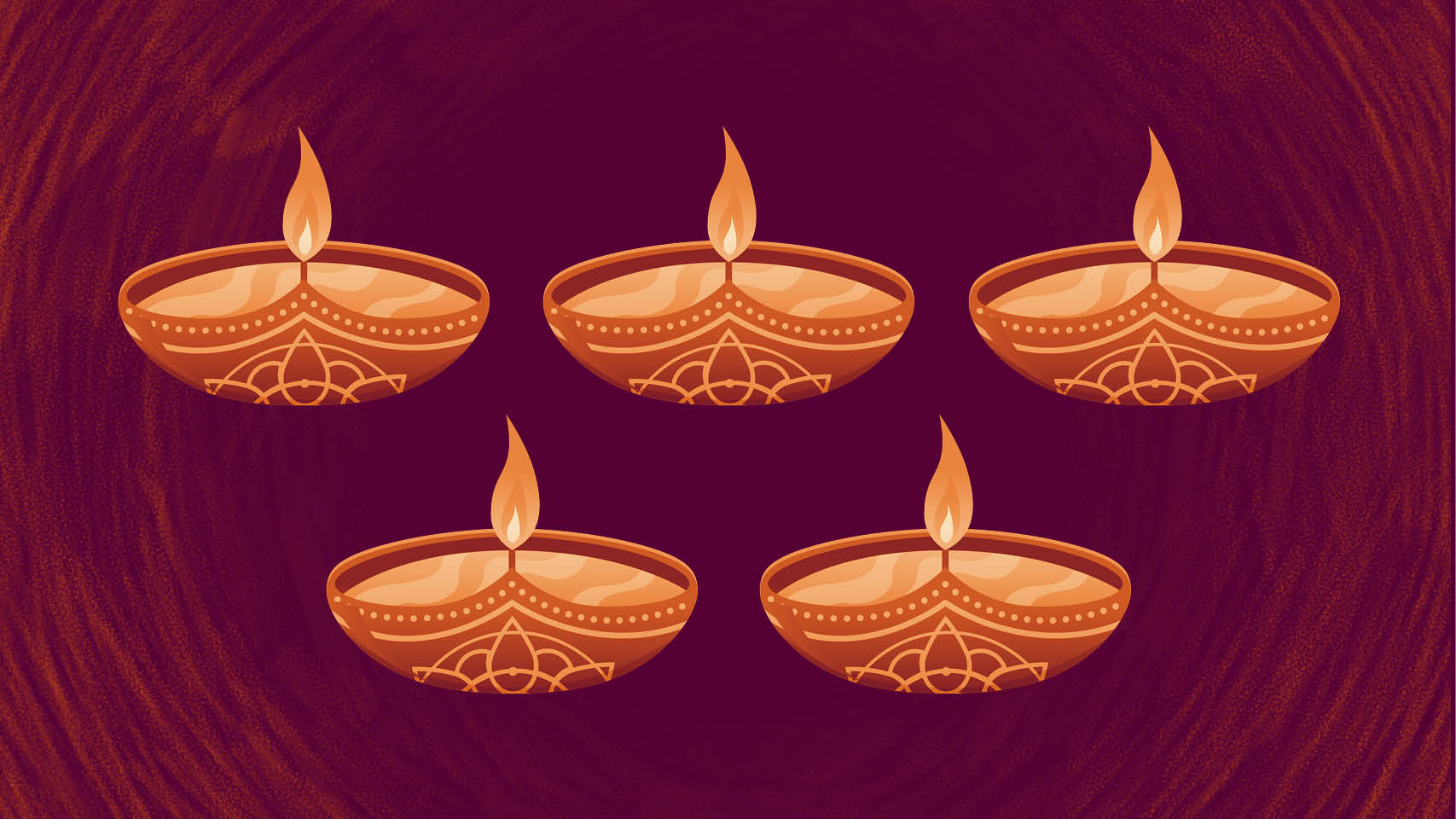 The first day of Diwali is called Dhanvantari Trayodasi, which is when Lord Dhanvantari appeared on this planet in order to give Ayurvedic medicine to mankind. On this day, Hindus pray for protection from untimely death.
The second day of Diwali is called Naraka Chaturdasi, and is the day upon which Lord Krishna destroyed the demon Narakasura and liberated the 16,000 princesses which the demon had been holding captive.
The third day is the actual day of Diwali, which is when Lord Rama returned to His kingdom after successfully rescuing Sita and defeating the demon Ravana. On this day, Hindus pray for the blessings of wealth and prosperity, and for the triumph of good over evil and light over darkness.
On the fourth day, Hindus perform Govardhana Puja, or worship of the sacred hill of Govardhana, a tradition which Lord Krishna Himself started roughly five thousand years ago.
The fifth day of Diwali is called Bhratri Dooj, which is a day dedicated to honouring the bond between brothers and sisters. Brothers visit their sisters to enquire about their welfare, and sisters pray for their brothers' safety, success and wellbeing.