Shraddha
September 29

-

October 14

Free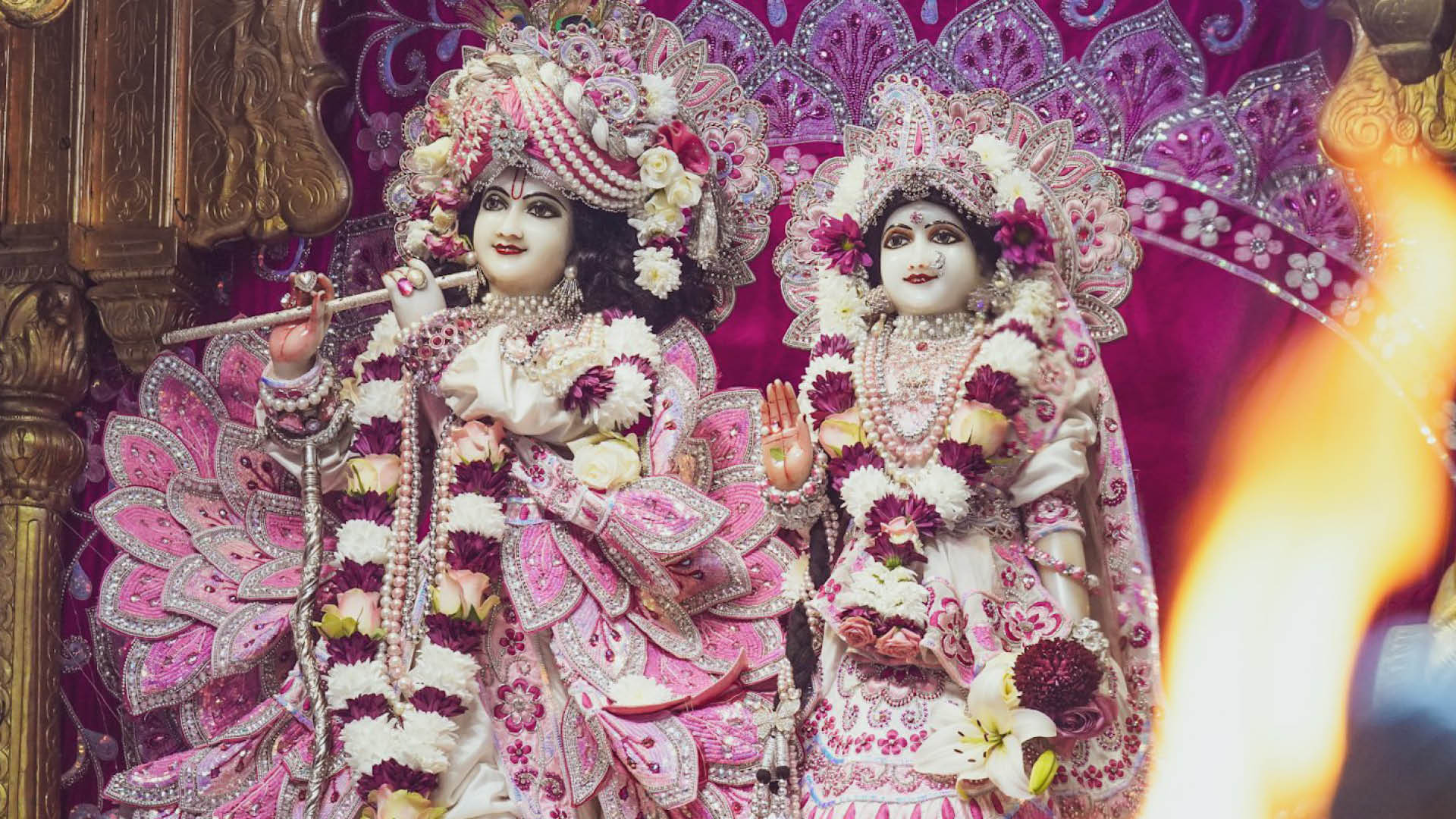 29 Sep – 14 Oct

Shraddha is a time for expressing our love and gratitude to our departed family members by making offerings to help them on their onward journey.
Shraddha lasts for one fortnight from the beginning of the lunar month of Ashwin, which this years falls from the 29 September until the 14 October inclusive.
Ceremony at Bhaktivedanta Manor
There will be daily Shraddha ceremonies at the temple.
The ceremony will be led by a priest consisting of
Sankalpa, Pitri Tarpana (offering of Water to ancestors ) & Go Puja / feeding of the cows.
Booking slots to follow

If you have any queries, contact us at bmf@krishnatemple.com or phone 01923 851008.
If you are not sure of the day that shraddha should be performed for your family member, you can contact our priests on
07907809006 / 07868709259
Please book in advance so we can make sure that we have enough facilities.
Frequently asked questions
Yes. Free parking will be available all day.
Address
Bhaktivedanta Manor
Hilfield Lane
Watford
Sat-Nav: WD25 8HE
Note: Entrance to temple is via Hilfield Lane only. There is no entrance to the temple through Letchmore Heath village. For driving, use approximate driving postcode WD25 8HE and follow road signs. Do not use WD25 8EZ, as this will lead you to a nearby village.
For Public Transport & Map, please CLICK HERE