A journey into the mystical for the spiritual adventurer in you
Be part of the Mystic India club! Every year, we take you to India on a new journey where you will experience the cultural and spiritual roots of some of the oldest traditions in the world. We don't go to the usual touristy places, but rather on the real adventure off the beaten track so you can see India inside out. The trip is fun with a healthy balance of experiences, luxury and adventure. You'll stay in 3-5 star hotels at night, but during the day we'll go all out on some breath-taking experiences.
The trip is led by Radha Govinda, who was a monk for over 11 years, and his wife Kishori who is a teacher in Bhakti as well as yoga. The trips always feature yoga, meditation and kirtan along the way and with an amazing group every year, it's always an adventure!
Udupi
Our first destination is Udupi, where we'll recuperate and spend another 2 days at the famous Udupi Krishna temple, and throw in a beach or two of swimming, relaxing and enjoying our time at the resort.
Coorg
Known as the Scotland of India (only much warmer), Coorg is situated in the midst of the Western Ghats and is the home of coffee plantations and birthplace of rivers. We'll visit a few places here and also bathe with elephants! This is also our yoga retreat.
Mysore
This is a land of kings, palaces and adventure. We'll visit the amazing Mysore palace, and celebrate Diwali here. We'll also visit some mystical temples, and climb up hills.
Bangalore
We'll end out trip in Bangalore with some shopping and gifts to bring back with you
Udupi
October 31, Tuesday
We depart from London Heathrow for the epic Mystic India trip!
Flight information

| Date | Departure | Arrival |
| --- | --- | --- |
| Tuesday 31 Oct, 2023 | London Heathrow, 13.00 | Mumbai, 03.10 (+1) |
| Wednesday 1 Nov, 2023 | Mumbai, 05.45 (2 hr 35 minutes to change flights) | Mangalore, 07.20 |
November 1, Wednesday
We arrive at Mangalore and head over to our beach resort near Udupi (Travel time approx. 1 hour 12 minutes). We'll most likely be staying at the Paradise Isle beach resort (TBC, see pictures). We'll spend the day recuperating, maybe doing a little yoga in the evening, and have our welcome orientation gathering with important information to stay healthy, setting the right intention to make the most of the trip and grow spiritually and maybe even go to the beach for a swim!
November 2, Thursday
We'll visit the famous Udupi Krishna temple. This temple was founded by Madhvacharya in the 13th century who found the Krishna deity in a ball of mud used as ballast on a ship. This deity is known to be one of the most beautiful and famous Krishna deity in India. It is said that his devotee by the name 'Kanak' wasn't allowed to come in because of his position in society so the Krishna deity turned around so Kanak could see him through the small window at the back. This tradition still stands and the deity is only visible from the back window. The temple is known for feeding more than 5000 – 30,000 people everyday. The ancient traditions from several centuries ago are still seen here.
November 3, Friday
We visit a couple more traditional temples and take a trip to Malpe beach and/or Kodi beach, which are famous for their coconut palms and sandy beaches.
Coorg (Kodagu)
November 4, Saturday
We set off from a historical Udupi to a beautiful Coorg (known in the local language as Kodagu) which is situated in the mountains and famous as the 'Scotland of India'. It's one of the most beautiful places to be in India with nature at it's best and a pleasant atmosphere. We'll most likely be staying at the Woodstock resort (TBC). Coorg is famous for it's coffee plantations which it exports all over the world, and we'll visit one of the coffee plantations and learn about how it's made (a bit of an educational tour with an experience). And you might get to try some too!
November 5, Sunday
We'll have a relaxed day and go on walks in the forest, practice some yoga and meditation, and just take a breather to be in nature.
November 6, Monday
The fun doesn't stop there. We'll do some yoga in the morning and then head off to the Dubare elephant reserve. There are quite a few protected elephants here by the forest department of India, and you get the opportunity to feed them and see them quite up close – maybe even bathe them! The camp itself is situated on the banks of the Kaveri river and the forest it's situated in is home to many animals like the spotted deer, sambhar, tigers, leopards, wild dogs and gaur. We might stop off at some fun places on the way
November 7, Tuesday
We'll head off to see the birthplace of the river Kaveri in the mountains and of course, stop off for some wild adventures along the way
Mysore and Bangalore
November 8, Wednesday
After our relaxing time in Coorg, we head over to Mysore, stopping at the Tibetan Settlement of Bylakuppe on the way (It's a mini Tibet inside India!). The journey is about 2-3 hours. On arrival, we'll check into 'Sandesh the prince' hotel, where we'll spend the next few days.
November 9, Thursday
Our adventure in the historic city of Mysore beings! A city of kings, palaces, history and yoga, we'll be spending quite a bit of time here. Our visit starts with climbing Chamundi hill, atop which lies the temple of the Goddess Chamundi who killed a demon called Mahisasura (after whom the city of Mysore is named). It's a walk up which takes about 2 hours, but no dangerous climbing here. It's a good workout though, but if you'd prefer to skip it, you can take the bus to the top. The temple is traditional South Indian architecture with big gates called 'Gopurams'.
In the evening, we'll take a stroll through the colourful Devaraja Market, and an opportunity to get some traditional gifts.
November 10, Friday
There are a few temples we could visit here. There is the 'Yoga Narasimha' temple up another hill, famous for the half-man half-lion form of Vishnu. Or we could go to the mystical land of Talakadu where the temples because of a curse get covered in sand for many months of the year, or we could visit Somnathpur temples where ancient architecture shines at its best.
November 11, Saturday
We visit Vrindavan gardens for a relaxed day which features a giant reservoir with irrigation systems and gardens built from the water channels. Srirangapatna which is a nearby town has an ancient temple of Ranganath Swami, a form of Vishnu – maintainer of the universe, lying across the floor.
November 12, Sunday
It's the day of Diwali, so we'll stay in Mysore and join in with the celebrations at Mysore Palace. Decorated elephants and a regal procession to the palace is what awaits you in Mysore for the most royal Diwali you'll ever celebrate. And if you want to have a go with fireworks, that's an option too! Don't forget, there's yoga and kirtan most of these mornings and evenings.
November 13, Monday
We head off to Bangalore where we do our final bits of shopping and packing all the stuff we can carry back to the UK! We finish our trip with a visit to the ISKCON temple in Bangalore.
November 14, Tuesday
Our trip comes to an end after 2 amazing weeks, but for now, we head back to the UK so we can get ready for the next one coming up in 2024. Most likely to the Himalayas and Nepal!
Flight information

| Date | Departure | Arrival |
| --- | --- | --- |
| Tuesday 14 Nov, 2023 | Bangalore, 09.20 | Mumbai, 11.20 |
| Tuesday 14 Nov, 2023 | Mumbai, 14.25 (2 hr 55 minutes to change flights) | London Heathrow, 18.55 |
Package price £2175
This price is an approximate indication. The cost of the trip is £1325 + flights. Your actual cost will depend on the flight prices at the time of booking. At the time of this update (18 May, 2023), the flight cost considered is £850.
What's included in your price?
Accommodation (Shared between two, the best available, mostly 3-5 star)
3 Vegetarian meals everyday
Onward and return flights to India (Economy class)
Internal flights, coach and travel tickets
Entry tickets for Dubare elephant reserve
What's NOT included in your price?
Visa costs, travel/medical insurance, meals other than those mentioned, and vaccination charges
Entry fee to attractions that have a charge (except Dubare elephant sanctuary)
Room service, costs to visit spa, massages, etc
Personal expenses such as laundry, telephone, tips, camera & video fees at national parks, museums and monuments.
Anything that is not in the included list above
Personal room supplement
If you prefer to have your own room throughout the trip, there is an added charge of £550
How do I register and pay?
Please fill out the sign up form. Once you've registered we'll get in touch with you and take it from there. Payment will be by secure bank transfer.
Interest-free installment option (Only available till 15 June)
If you don't want me to hassle you every now and then, you can choose to pay everything in one go and get it over and done with. But if you're really saving up for Elon Musk's promised holiday on the moon in 2050, you can choose to pay in interest free installments.
First installment when you book – £1100 (We'll book your flights, internal travel and deposit for hotels so you don't have to travel on an ox-cart . Tickets booked will be flexible so you'll be able to change and cancel at a price. Deposit for hotels is non refundable).
Second installment by 15 June – £975 for early bird, or remaining price thereafter
No installment option available after 15 June. You'll need to make full payment after this to book your spot
P.S. If you are struggling with money and would still like to go on the trip, we can discuss further installment options during our call.
Refund policy
If due to unforeseen circumstances you need to cancel your trip, please get in touch with us as soon as you can. We may be able to offer you more of a refund than stated below. It all depends on the payments we've already made towards hotels, flights and other facilities. Your flights will also be flexible which means for a free, you can modify/cancel them. We're happy to hand these over to should you change your mind. However, in general, these are your refund options:
If you cancel before 28 May, you will be refunded 50% of your initial deposit
If you cancel before 28 August, you will be refunded 25% of the total deposit
If you cancel after 28 August, we won't be able to give you a refund as we would have made all payments in full
Participant disclaimer
You will need to read and sign a participant disclaimer and email us a photograph/scan before you join us on this trip. You can view this by clicking HERE
Pictures used here are for reference purposes only although these places are on our list to visit. Hotels and resorts mentioned are the ones we're looking at, but this is subject to change based on availability.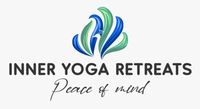 Interested? Register your interest below
Please fill out the form below and we'll call you soon to answer your questions and book you on the trip
Would you like to stay updated for future retreats?