On Wednesday 14 February, Sruti Dharma das, Temple President of Bhaktivedanta Manor, joined 1000 dignitaries from across the British Commonwealth at Buckingham Palace.
He was then invited to have a private audience with the Queen and other members of the Royal family.
Upon meeting Her Majesty, he discussed her visit to the Krishna Avanti School in 2015, which she remembered well. She also confirmed that the tapestry of Lord Chaitanya gifted to her hung on one of the walls of the Palace.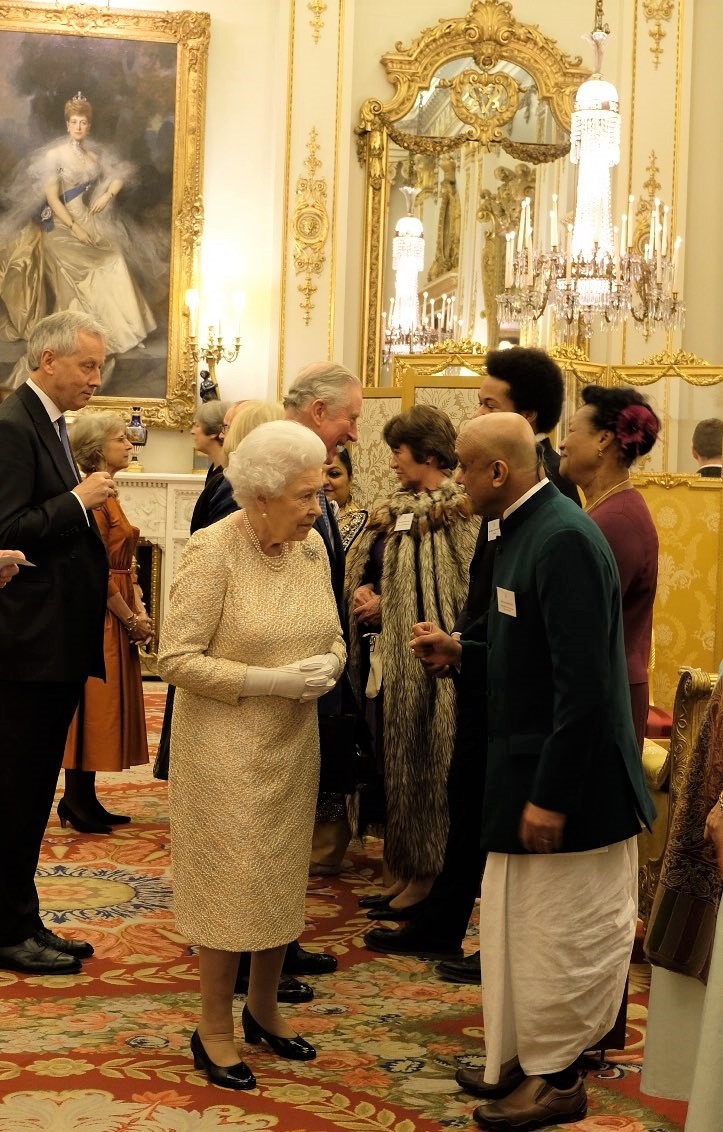 Sruti Dharma then spoke to Prince Charles about all the activities at Bhaktivedanta Manor, especially organic farming and its reliance on ox-power. The Duchess of Cornwall, Camilla Parker Bowles, was particularly impressed with the humanitarian work of ISKCON.
Further meetings were with Prime Minister Theresa May and the Foreign Secretary Boris Johnson. Boris recalled his student days when he used to visit the ISKCON-London temple. He would go there for a vegetarian lunch and simultaneously learn about the Hare Krishna mantra. Boris then requested for some prashadam (temple cooking) to be delivered to him at Parliament, and for Sailesh Vara MP to help him organise a special visit to the Manor.