Annakuta / Govardhana Puja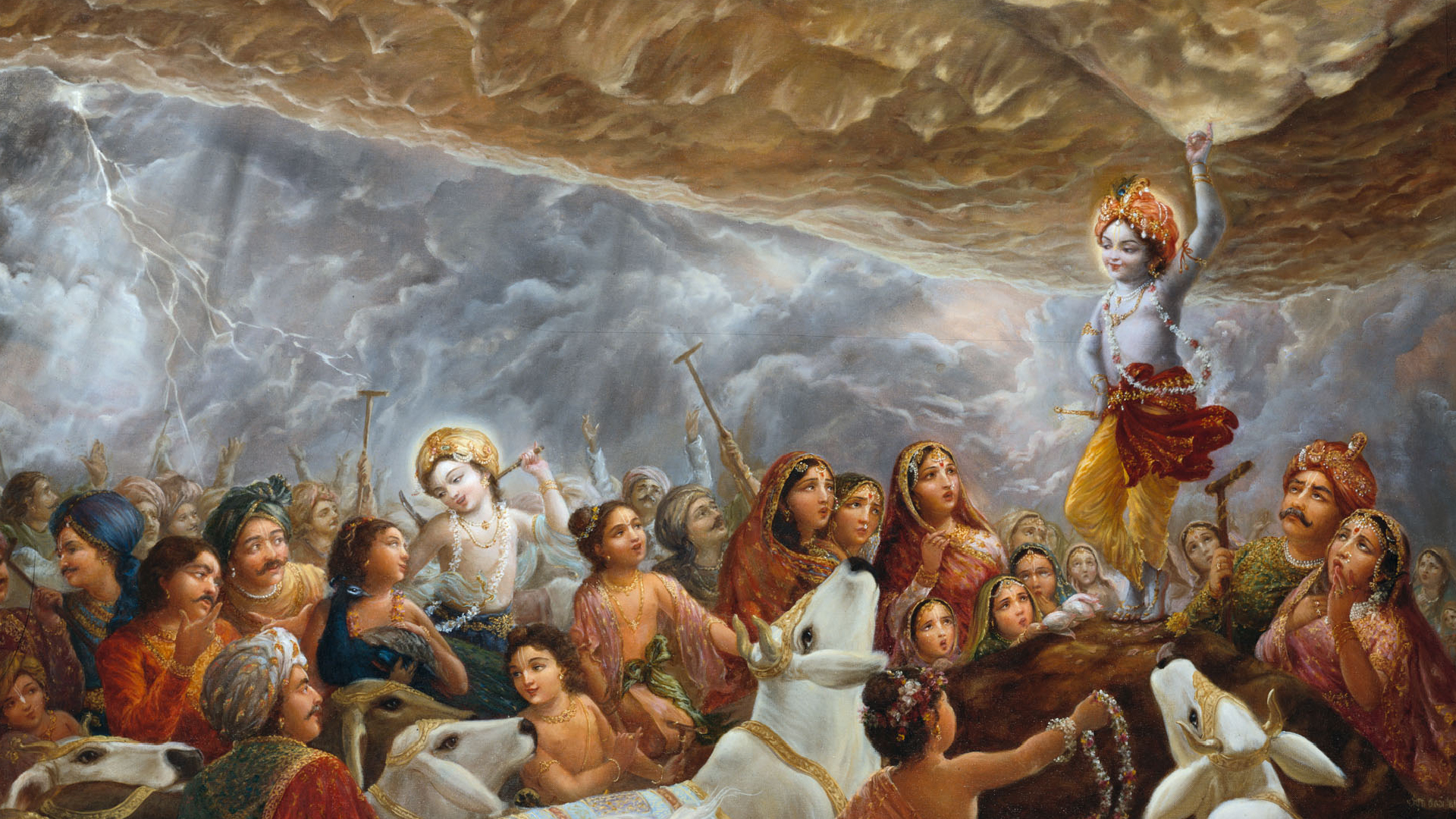 Tuesday 14 November 2023
Free ticket required for entry (Tickets will be released Thurs 9 Nov 2023)
Celebrating Annakuta / Govardhana Puja
Govardhana Puja, Go-Puja and Annakuta are all connected with the story of Lord Krishna lifting Govardhana Hill to protect the inhabitants of Vrindavan. On this day, a small hill of sweets is made from food prepared by the devotees, which is then offered to the Deities, and subsequently distributed to everyone. This is known as the "annakuta" ceremony.
Cows are honoured as part of the festivities as well.
Frequently asked questions
A ticket will be required for this event.
Yes. Free parking will be available all day.
Address
Bhaktivedanta Manor
Hilfield Lane
Watford
Sat-Nav: WD25 8HE
Note: Entrance to temple is via Hilfield Lane only. There is no entrance to the temple through Letchmore Heath village. For driving, use approximate driving postcode WD25 8HE and follow road signs. Do not use WD25 8EZ, as this will lead you to a nearby village.
For Public Transport & Map, please CLICK HERE