Disappearance of Srila Prabhupada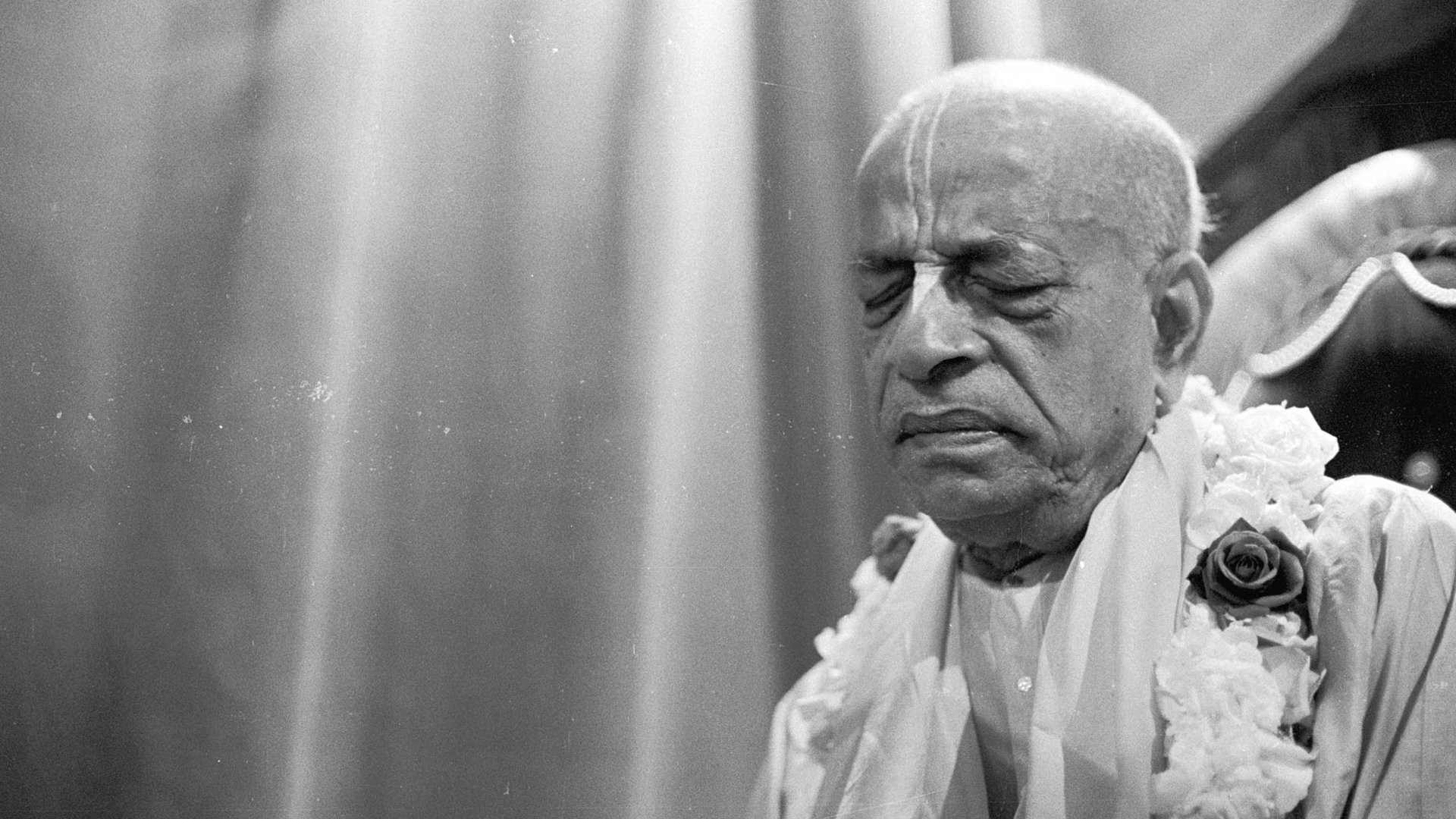 Thursday 16 November 2023

His Divine Grace, A.C. Bhaktivedanta Swami Prabhupada (1896-1977) is widely regarded as the world's pre-eminent exponent of the teachings and practices of bhakti-yoga to the Western world. The disappearance of Srila Prabhupada, the Founder-Acharya of The International Society for Krishna Consciousness (ISKCON), is reflected on by devotees around the world with heartfelt appreciations and chanting of the holy names of the Lord, appreciating his profound influence on their lives.
Schedule
Temple Room
4:30am – Mangala Arati (by Srila Prabhupada)
7am – Deity Greeting
7:05am – Candle offering
7:25am –  Guru Puja
8:10am – Class by Srila Prabhupada
9am – Offerings to Srila Prabhupada
11am – Abhishek / Pushpanjali
1:00pm – Feast (Prasadam) in Sri Krishna Haveli
4:30pm – Candle offerings for Kartik
Harinam & Book Distribution
2:45pm – Meet outside Caffè Nero (100-102 High St, Watford, WD17 2BW)
Srila Prabhupada's rooms
6pm – Kirtan and offerings
7:20pm – Arati
Frequently asked questions
No ticket is required. Free for all to attend.
Yes. Free parking will be available all day.
Address Bhaktivedanta Manor Hilfield Lane Watford Sat-Nav: WD25 8HE
Note: Entrance to temple is via Hilfield Lane only. There is no entrance to the temple through Letchmore Heath village. For driving, use approximate driving postcode WD25 8HE and follow road signs. Do not use WD25 8EZ, as this will lead you to a nearby village.
For Public Transport & Map, please CLICK HERE