Evening Kirtan with Mahatma Prabhu & Friends
September 8, 2022 @ 6:00 pm

-

9:30 pm

Free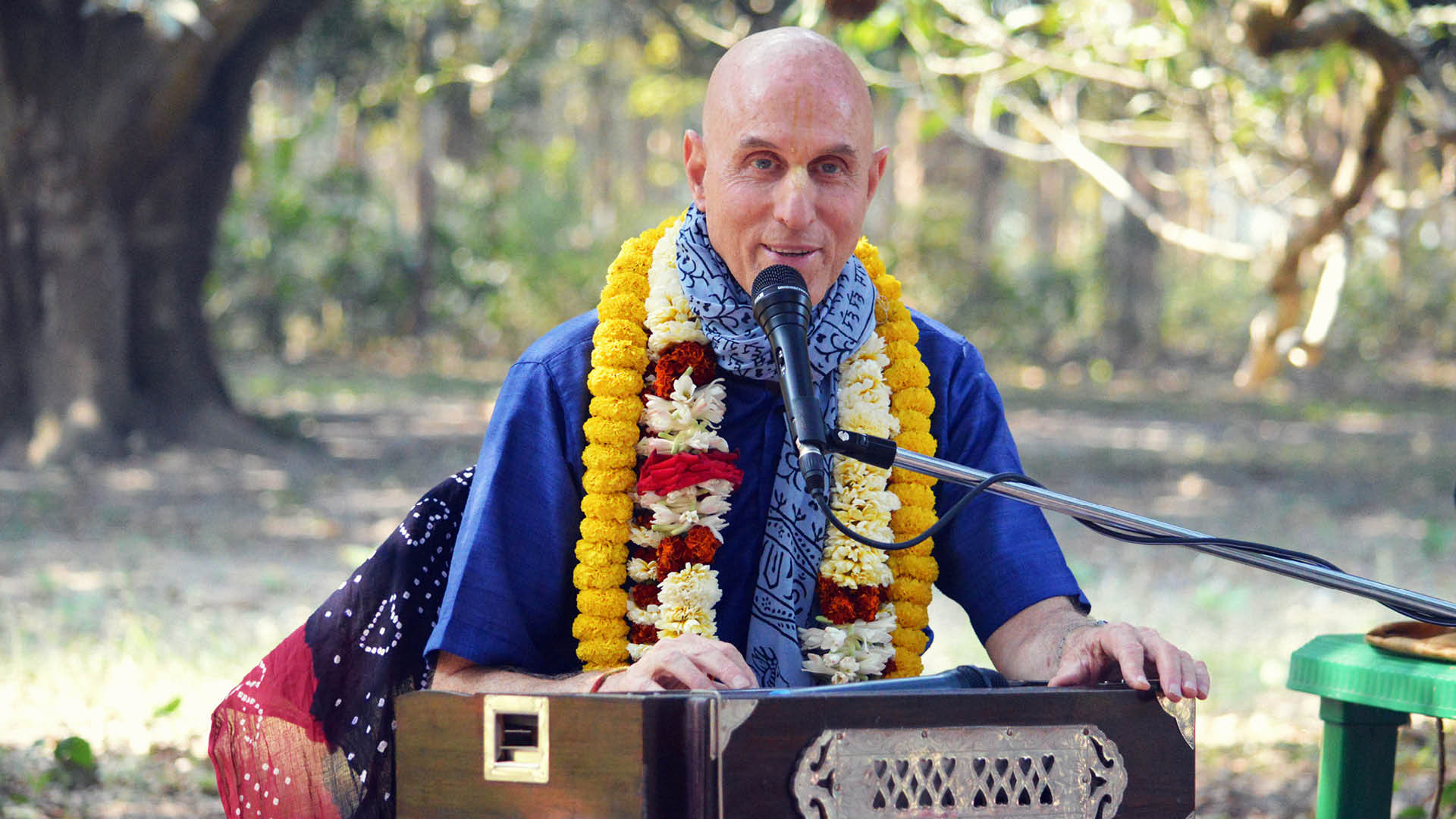 Thursday 8 September 2022
Mahatma Prabhu was born in Los Angeles, California in 1950. In 1969, at the age of 19, he first met Srila Prabhupada through The Bhagavad Gita As It Is, and then later that year met Srila Prabhupada personally in Los Angeles. In January of 1970 he moved into the temple in Berkeley, California and shortly after received first and second initiation. He went on to do a variety of services including book distribution, sankirtan leader, temple president, college preaching, congregational development, and various educational projects. This has culminated in the work he does today developing workshops, social media, online courses and books both for devotees as well as the general public.
Mahatma Prabhu is well known in ISKCON for his recorded and live music, most notably his recording of Brahma Samhita, but also for his workshops on such essential topics as Japa, Forgiveness, Humility, Vows and Marriage.
Come & enjoy a summer's evening of melodious kirtan and pizzas at the Sri Krishna Haveli.
Schedule 
Kirtan Hall, Sri Krishna Haveli
6pm onwards
Radharani's pop up stall will be making fresh stonebaked pizza's to purchase
6:30pm onwards
Kirtan with Mahatma Prabhu & Friends
Frequently asked questions