Appearance of Sri Narasimha
May 15, 2022

-

May 16, 2022

Free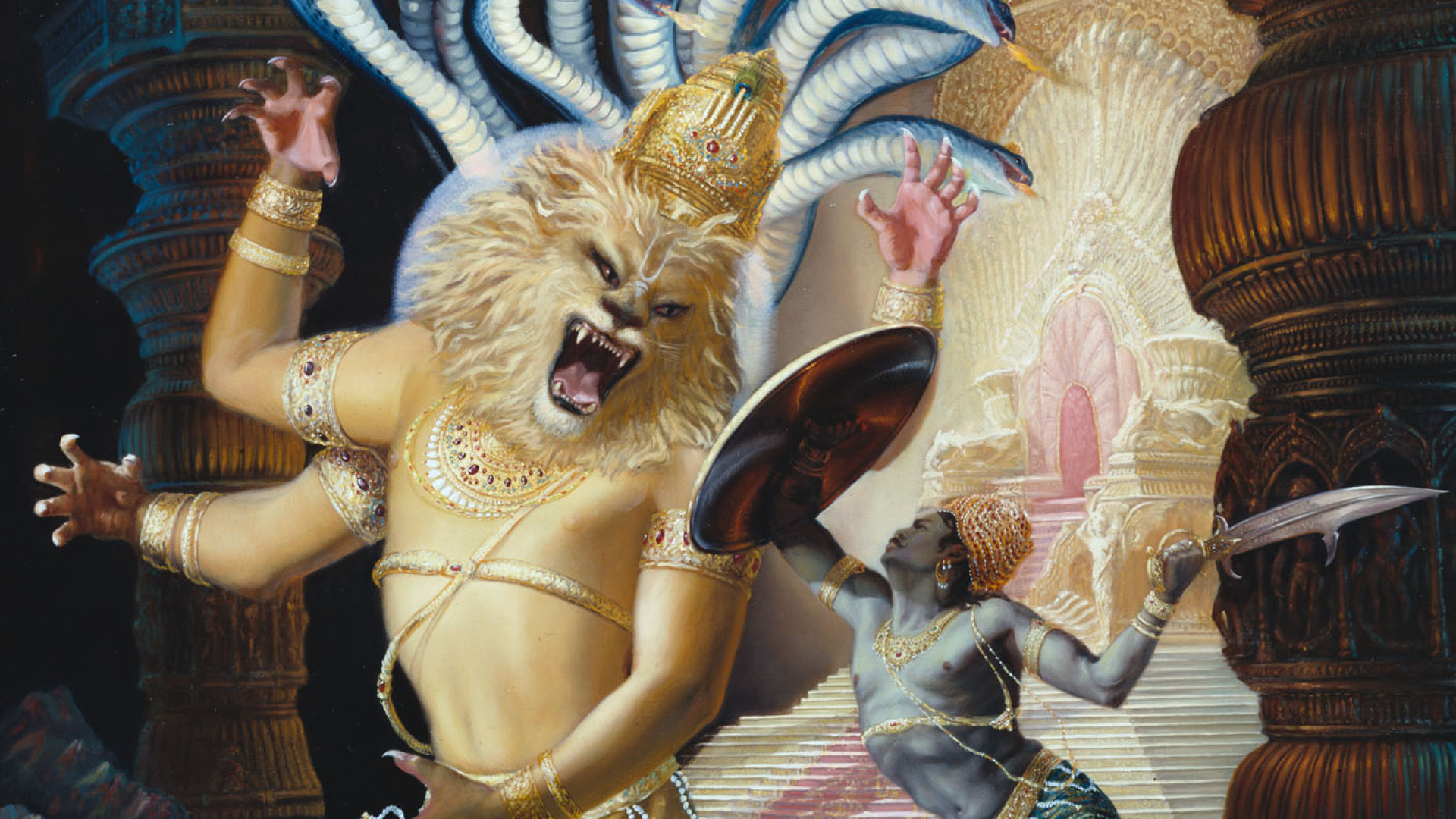 Sunday 15 May 2022
Sri Nrisimhadeva is Lord Krishna's incarnation as half-man, half-lion. He is glorified, described and explained in the Vaisnava scripture Srimad Bhagavatam. Devotees pray to this form of the Lord for protection, not only from physical threats but also from the selfish attachments in our own hearts. 
Lord Nrisimhadeva came to protect his great devotee, Prahlada Maharaja, who constantly prayed to Lord Krishna despite being tortured by his father, Hiranyakashipu. Nrsimhadeva outwitted the demon Hiranyakashipu, who thought that he had been blessed to never die under any circumstance.
Nrisimha Caturdasi, the appearance of Sri Nrisimhadeva is a day to pray for protection and celebrate His glories.
Schedule (More details to follow)
Morning Program
4:30am-12pm 
Mangala Arati, Guru Puja, Deity Greeting, Kirtan, Class, Yajna, Harinam
Evening Program
3pm-7:30pm 
Performances, Abhishek, Drama, Class, Kirtan, Feast
Frequently asked questions