Sannyasa Initiation Ceremony
June 26, 2022 @ 11:00 am

-

2:00 pm

Free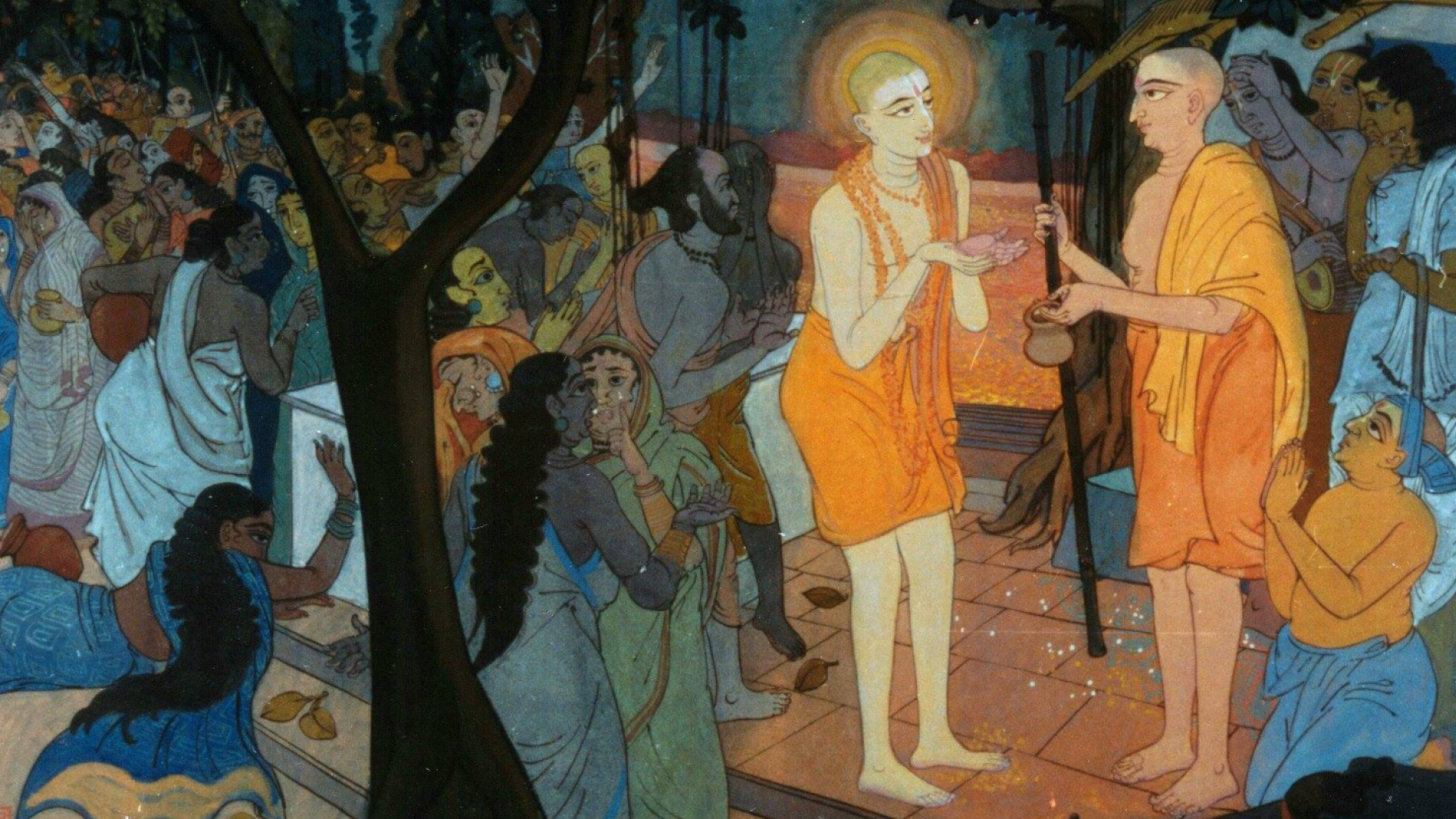 About Sutapa Das
Sutapa Das, a disciple of HH Kadamba Kanana Swami, is a resident monk at ISKCON UK's headquarters, Bhaktivedanta Manor. He was one of the pioneers of School of Bhakti, a unique centre of spiritual excellence which organises courses, retreats and various cultural events. Sutapa also heads the monastic training programme, leads on national outreach projects, and is a mentor and counsellor for the community at large. He has designed and taught numerous courses on spirituality, lifestyle management, success principles, and devotional practices, and has also authored ten books which bring the ancient wisdom into the modern context. Sutapa has lectured at universities and corporate organisations, and is now a world-traveller, bringing spirituality to the places which need it most!
For over twenty years, Sutapa has studied ancient Sanskrit texts in depth, particularly the Bhagavad-gita, and has a passion to share the insights and worldviews that these texts offer. Originally from London suburbs, he was always attracted to the idea of 'simple living, high thinking.' In 2002, after graduating from UCL (University College London) with a BSc in Information Management, he adopted full-time monastic life to further his knowledge, deepen his spirituality, and share these timeless principles with the wider society.
About Sannyasa
Anyone who has no other interest but to dedicate his life to the service of the Lord is actually a sannyasi. Such a person always thinks of himself as an eternal servant, dependent on the supreme will of the Lord. As such, whatever he does, he does it for the benefit of the Lord. Whatever action he performs, he performs it as a service to the Lord. (B.g. 9.28 , purport)
Frequently asked questions
No ticket is required. Free for all to attend.
Yes. Free parking will be available all day.
Address
Bhaktivedanta Manor
Hilfield Lane
Watford
Sat-Nav: WD25 8HE
Note: Entrance to temple is via Hilfield Lane only. There is no entrance to the temple through Letchmore Heath village. For driving, use approximate driving postcode WD25 8HE and follow road signs. Do not use WD25 8EZ, as this will lead you to a nearby village.
For Public Transport & Map, please CLICK HERE