Disappearance of Srila Bhaktivinoda Thakur
June 28, 2022 @ 5:30 am

-

10:15 am

Free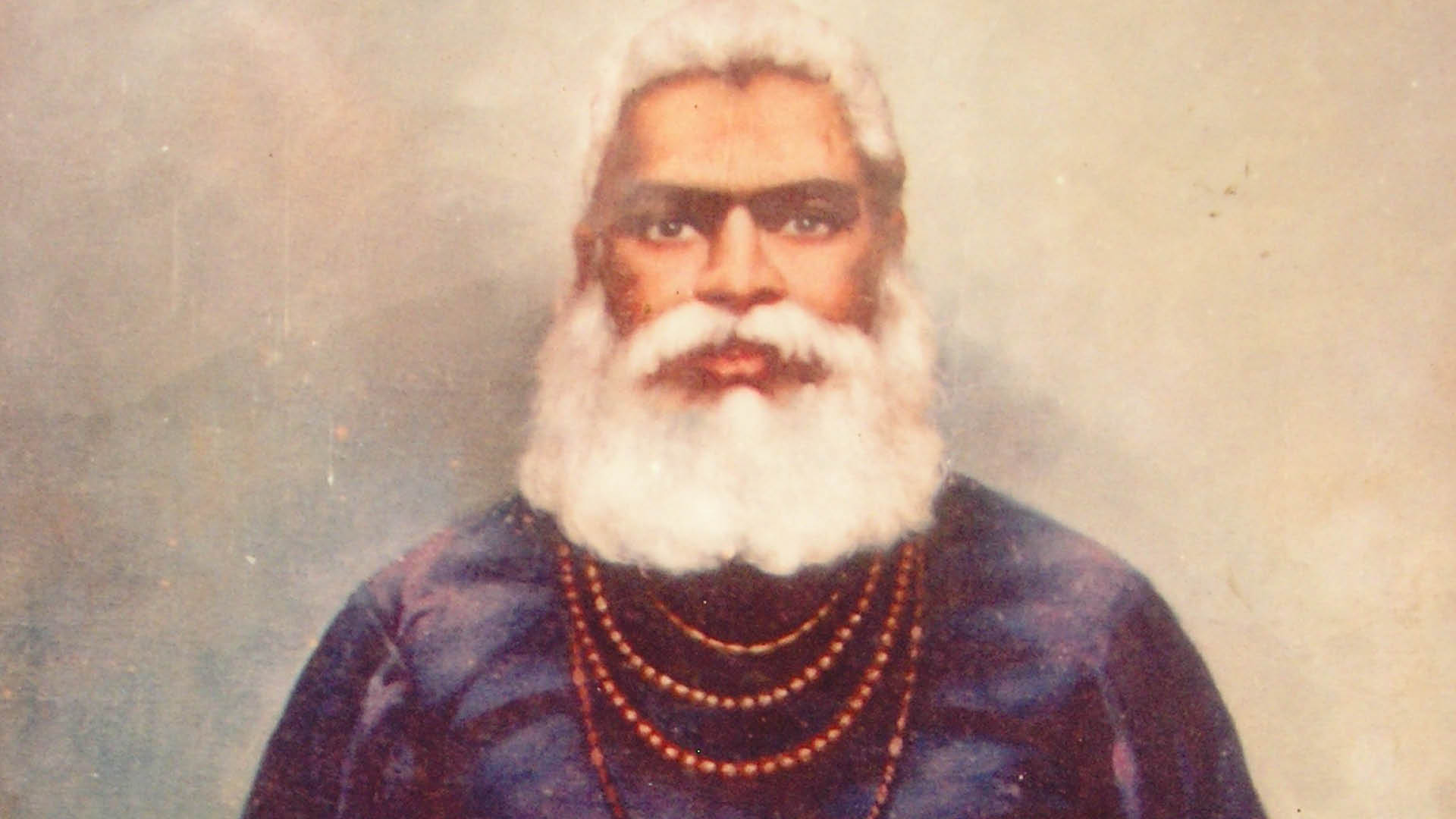 Tuesday 28 June 2022
Srila Bhaktivinoda Thakur (1838-1914) is a prominent preceptor acharya in our succession of spiritual masters and disciples coming from Lord Krishna. He was a pioneering spiritual leader, a householder, a magistrate working in colonial India under the British rule, a prolific preacher, writer, and poet. He wrote volumes of books reintroducing the pure teachings of Lord Chaitanya at a time when those teachings had practically become lost. He composed hundreds of devotional songs glorifying Krishna to uplift the consciousness of the suffering people of this world. He corresponded with philosophers, theologians, leaders, scholars, and professors of his time and sent books, including The Life and Precepts of Lord Chaitanya, to university libraries in foreign countries, planting the seeds for a worldwide movement of Krishna consciousness. Bhaktivinoda Thakur discovered and excavated the birthplace of Lord Chaitanya. Along with his devoted wife, Bhagavati Devi, he raised ten children, including the illustrious Bhaktisiddhanta Saraswati Thakur, who would become a great spiritual leader in his own time and the spiritual master of ISKCON's founder-acharya, His Divine Grace A.C. Bhaktivedanta Swami Prabhupada.
Please join us for the Morning Program in the Temple Room, which will include a special class about Srila Bhaktivinoda Thakur & Sri Gadhadhara Pandit.
Disappearance of Sri Gadhadhara Pandit
Also celebrated on this day is the Disappearance of Sri Gadadhara Pandit. Sri Gadadhara Pandita is among the group known as the Panca-tattva, consisting of Caitanya Mahaprabhu and four of His closest associates. Sri Gadadhara Pandita spent most of his life in Jagannatha Puri worshiping the Tota-Gopinatha Deity, who is still worshiped in Puri. Sri Gadadhara Pandita is considered an incarnation of Srimati Radharani, the eternal consort of Krishna.
Schedule 
Temple Room
4:30am-8:30am
Morning Program & a talk on Srila Bhaktivinoda Thakur & Sri Gadhadhara Pandit
8:30am-9:15am
Purshpanjali (Offering of flowers ceremony) & Guru Puja
Frequently asked questions
No ticket is required. Free for all to attend.
Yes. Free parking will be available all day.
Address
Bhaktivedanta Manor
Hilfield Lane
Watford
Sat-Nav: WD25 8HE
Note: Entrance to temple is via Hilfield Lane only. There is no entrance to the temple through Letchmore Heath village. For driving, use approximate driving postcode WD25 8HE and follow road signs. Do not use WD25 8EZ, as this will lead you to a nearby village.
For Public Transport & Map, please CLICK HERE