'50 years at a glance' with Shyamasundara Das
June 4 @ 5:30 pm

-

7:00 pm

Free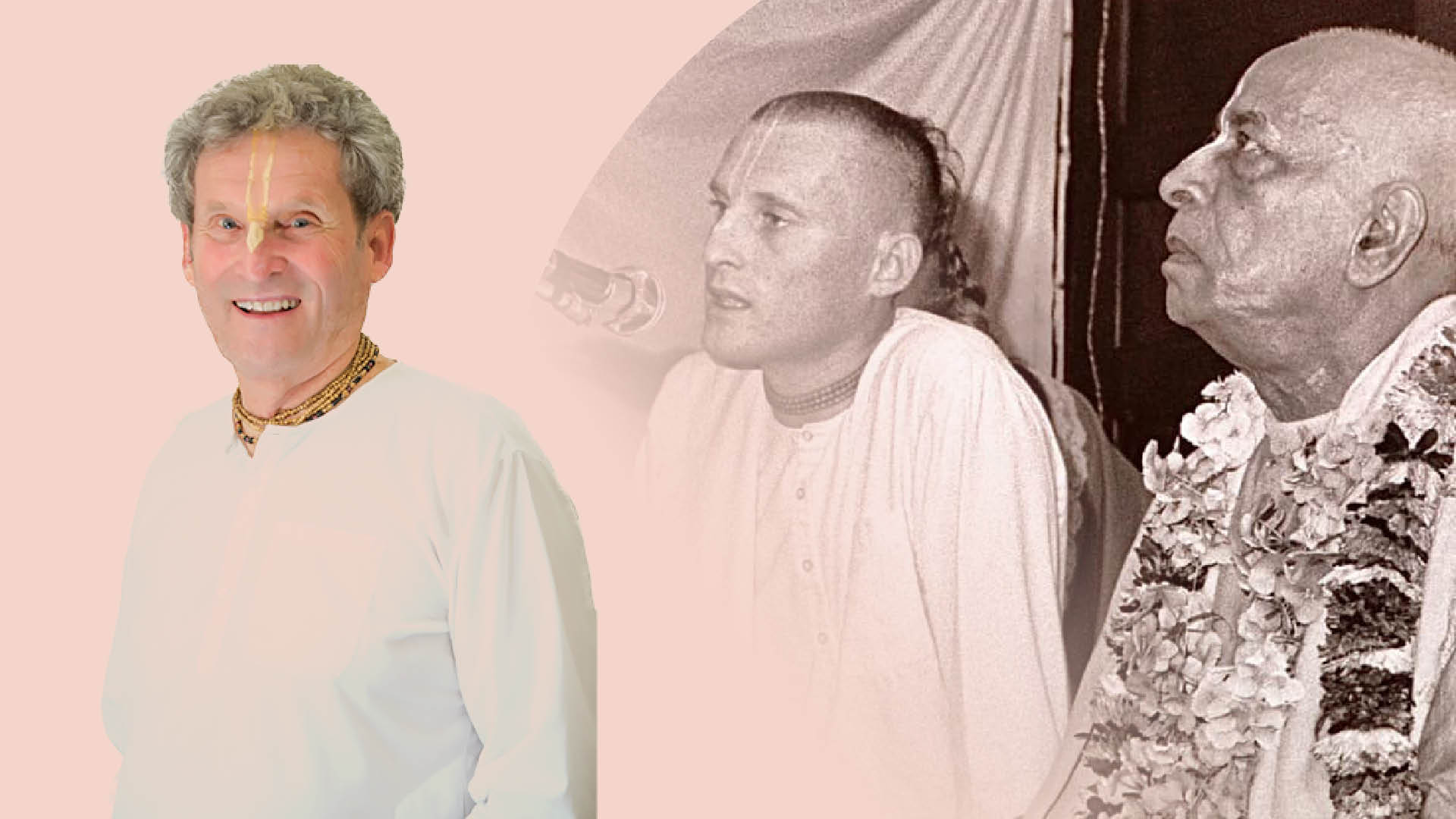 Sunday 4 June 2023 – Sri Krishna Haveli

Reflections on 50 years of Bhaktivedanta Manor with one of the pioneers of the Hare Krishna movement in the UK.
Bio of Shyamasundara Das
I was born in the body of Samuel Speerstra, in Salem, Oregon in May,1942. From early childhood I thrived on adventure and risk. After graduating from Reed College in 1965, I met Bhaktivedanta Swami in San Francisco in January 1967, and immediately became his disciple Shyamasundar Das. The Swami wed me to my girlfriend Melanie (Malati Devi Dasi) in a smoke-filled storefront in Haight-Ashbury we called the Radha-Krishna Temple.
In 1968, to please Swamiji, I traveled with five chosen devotees to London. There, we witnessed firsthand Krishna's magic display; we befriended the Beatles and, courtesy of Apple Records, spread Hare Krishna Mantra around the world. In October 1970, the Swami took twenty of his Western disciples to India, and together-as Prabhupad and his Dancing White Elephants–we barnstormed the country. In June 1971, Prabhupad accepted me as his Personal Secretary. I was by Prabhupad's side, day and night, in Europe, USA, Africa, Asia, Australia-even behind Brezhnev's Iron Curtain. I never saw him sleep, I never saw him make an error of any kind. How did I get this lucky, to observe close-up the life of the Perfect Person? Srila Prabhupad, the Magic Man himself!
Please note: This event will be not be broadcast live
Frequently asked questions
No ticket is required. Free for all to attend.
Yes. Free parking will be available all day.
Address Bhaktivedanta Manor Hilfield Lane Watford Sat-Nav: WD25 8HE
Note: Entrance to temple is via Hilfield Lane only. There is no entrance to the temple through Letchmore Heath village. For driving, use approximate driving postcode WD25 8HE and follow road signs. Do not use WD25 8EZ, as this will lead you to a nearby village.
For Public Transport & Map, please CLICK HERE