Snana Yatra
August 28, 2022 @ 8:30 am

-

5:00 pm

Free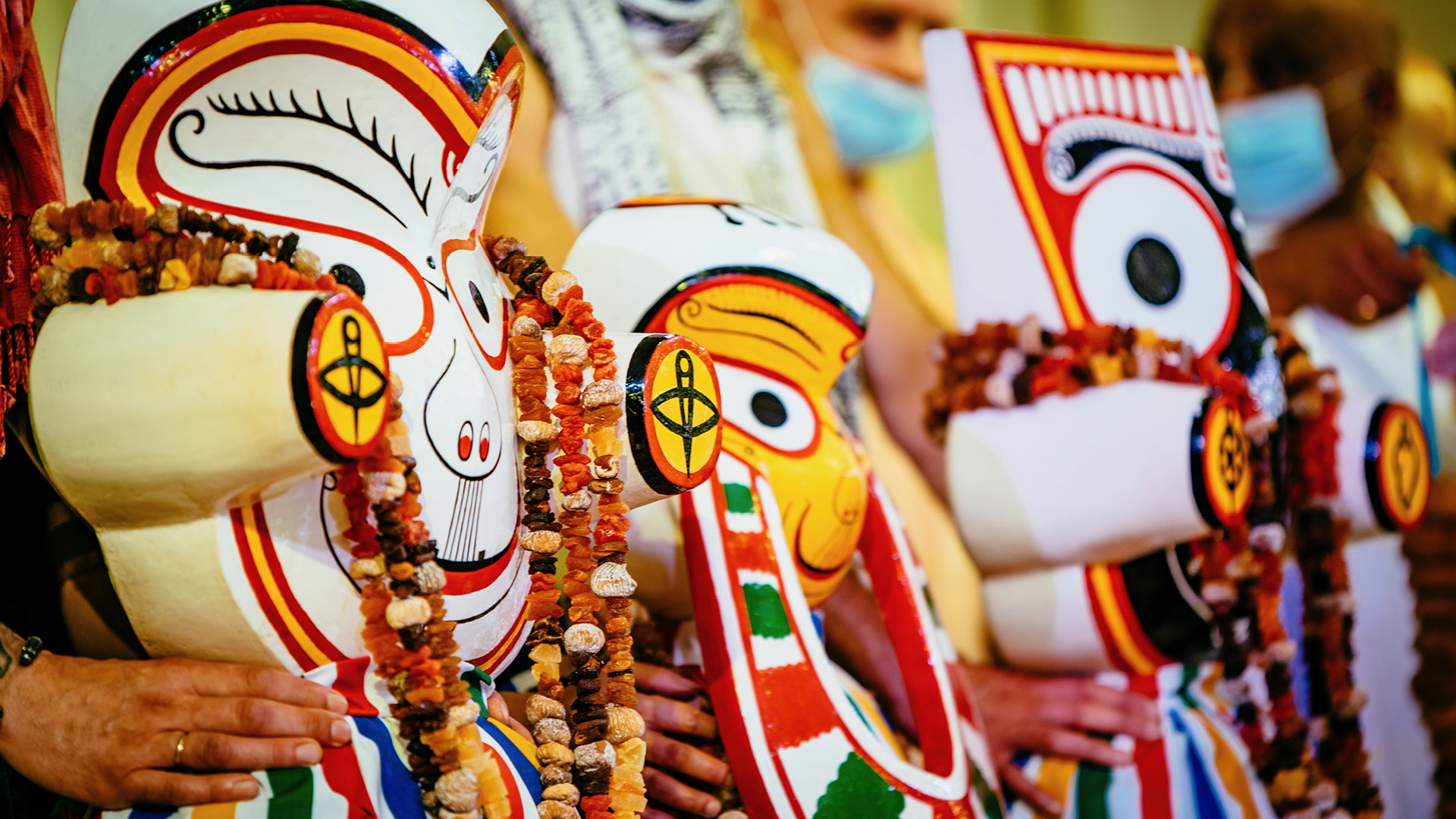 Sunday 28 August 2022
Bathing ceremony for Lord Jagannatha, Baladeva, and Subhadra in the Sri Krishna Haveli at Bhaktivedanta Manor.
Schedule
9:15 am – Arrival and Welcome of Jagannatha, Baladeva & Subhadra
10:15 am – Abhishek
1:00 pm – Sringar & Raj Bhoga
2:oo pm – Hathi Vesha Darshan (Elephant Outfit) & Kirtan
4:00 pm – Vaikalika Bhoga
4:20 pm – Arati
4:40 pm – Jagannatha, Baladeva & Subhadra depart for London
Guidelines for bathing during Snana-yatra
Please approach in a clean condition and follow the instructions of the pujaris. Do ask if you are unsure about anything.
Pujaris are unable to carry your children so kindly carry very small ones (1 child per adult), unless they can walk. If a child is distressed, please wait until they have calmed down before approaching to bathe.
Young children (those under 7 years) will not be given a conch of their own and will need to share with an adult. They can hold the adult's arm or body.
Do not touch the Deities.
Please only bathe the Deities once, even if you wish to bathe on behalf of someone else. Before or on receiving the conch, silently declare to the Lord the names of the one or two people you are bathing for (including yourself).
Do not carry bags while bathing. You will be asked to put them down and collect them again once you have finished bathing. A rucksack is OK.
Bathe from the top only. That means the head of the Deities only – not the feet or arms.
Do not take selfies while bathing. Give the camera or phone to someone else who is not on the stage.
Please offer your obeisances off the stage.
Devotees are always eager to serve. Please do so at the Snana-yatra festival by bathing the Deities. Kindly do not approach to wave a fan or hold the Deity, even if you are brahman initiated. You will be refused, and we do not wish to offend any persons.
Sri Sri Jagannatha Baladeva Subhadra ki jaya!
Frequently asked questions
Yes. Free parking will be available all day.
Address
Bhaktivedanta Manor
Hilfield Lane
Watford
Sat-Nav: WD25 8HE
Note: Entrance to temple is via Hilfield Lane only. There is no entrance to the temple through Letchmore Heath village. For driving, use approximate driving postcode WD25 8HE and follow road signs. Do not use WD25 8EZ, as this will lead you to a nearby village.
For Public Transport & Map, please CLICK HERE