Sri Krishna Janmashtami
Friday 19 & Sunday 21 August 2022
Without a ticket we will be unable to permit entry
Sri Krishna Janmashtami is the appearance day of Lord Sri Krishna, the Supreme Personality of Godhead. The birth of Lord Krishna is one of the biggest celebrations of the year, celebrated all over the world.
Krishna means "the all-attractive one". He is the cause of all causes, the Supreme personality of the entire creation, both material and spiritual, He is the God of all gods, and the Lord within everything and separate from everything at the same time. This is the day devotees celebrate His beautiful pastimes, His presence in their lives, taking time to remember their eternal loving relationship with Him and His presence within all of our hearts.
Donations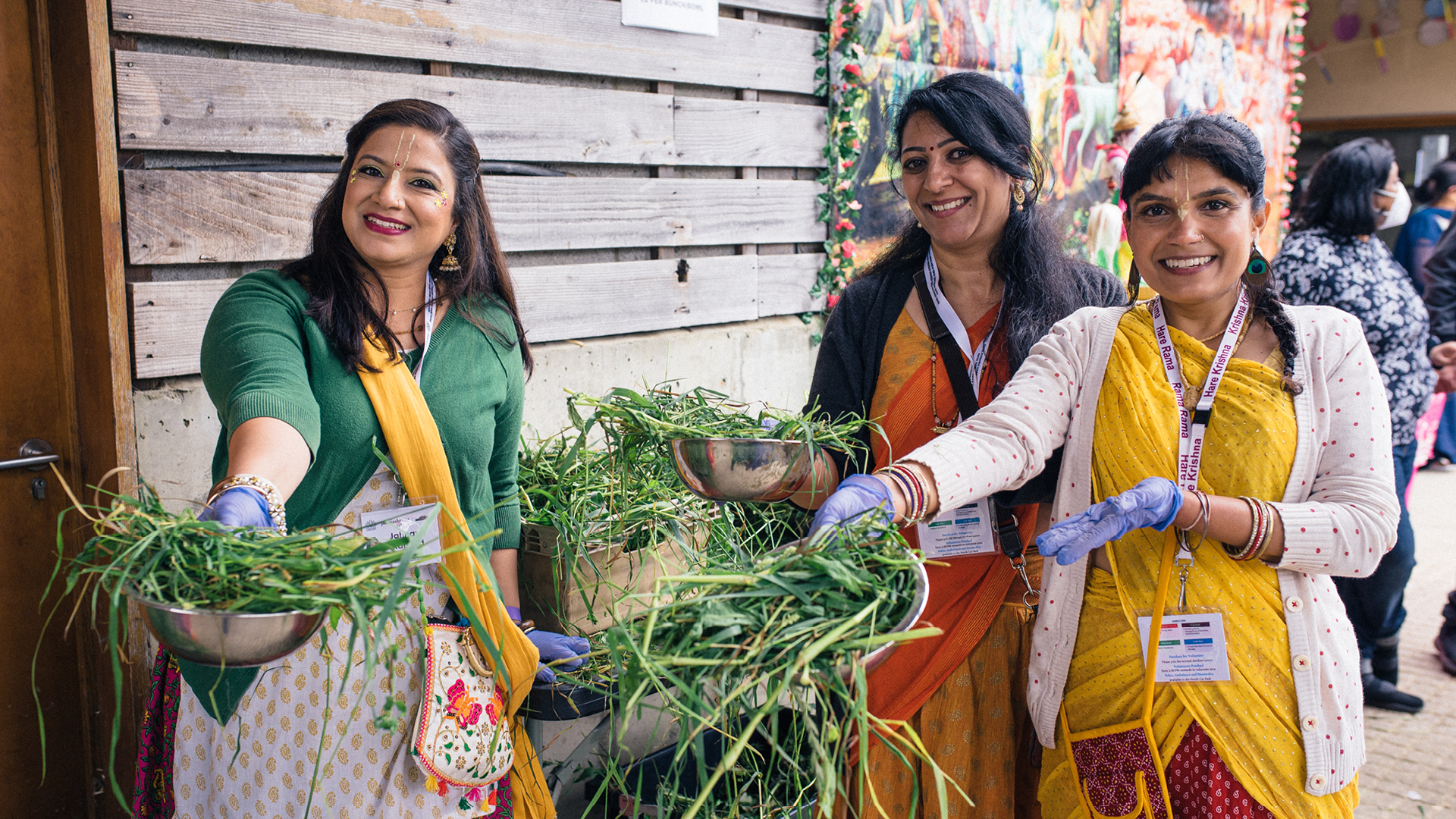 To mark this auspicious occasion of Sri Krishna Janmashtami, many wonderful arrangements are being made to celebrate at Bhaktivedanta Manor.
Many thousands of pilgrims will be coming to celebrate this special occasion over the two days. Please support this year's Janmashtami festival with your heartfelt contribution.
What to expect?
The celebration of Sri Krishna Janmashtami is the largest festival held at Bhaktivedanta Manor with as many as 50,000 people attending over the course of the two days.
Every visitor can expect a festival in the truest sense with something for everyone – a large stage program filled with entertainment, dramas, kirtan, and music, an opportunity to explore the bazaar's wide-range of devotional items, a popular food tent to purchase your snacks, a children's area for fun activities, as well as free meals served throughout the day.
And of course, most importantly, is the chance to take darshan of their Lordships Sri Sri Radha Gokulananda on the appearance day of Sri Krishna. Absorb yourself in chanting, meditate on Krishna, and come together with your friends and family to mark this most auspicious of occasions.
Tickets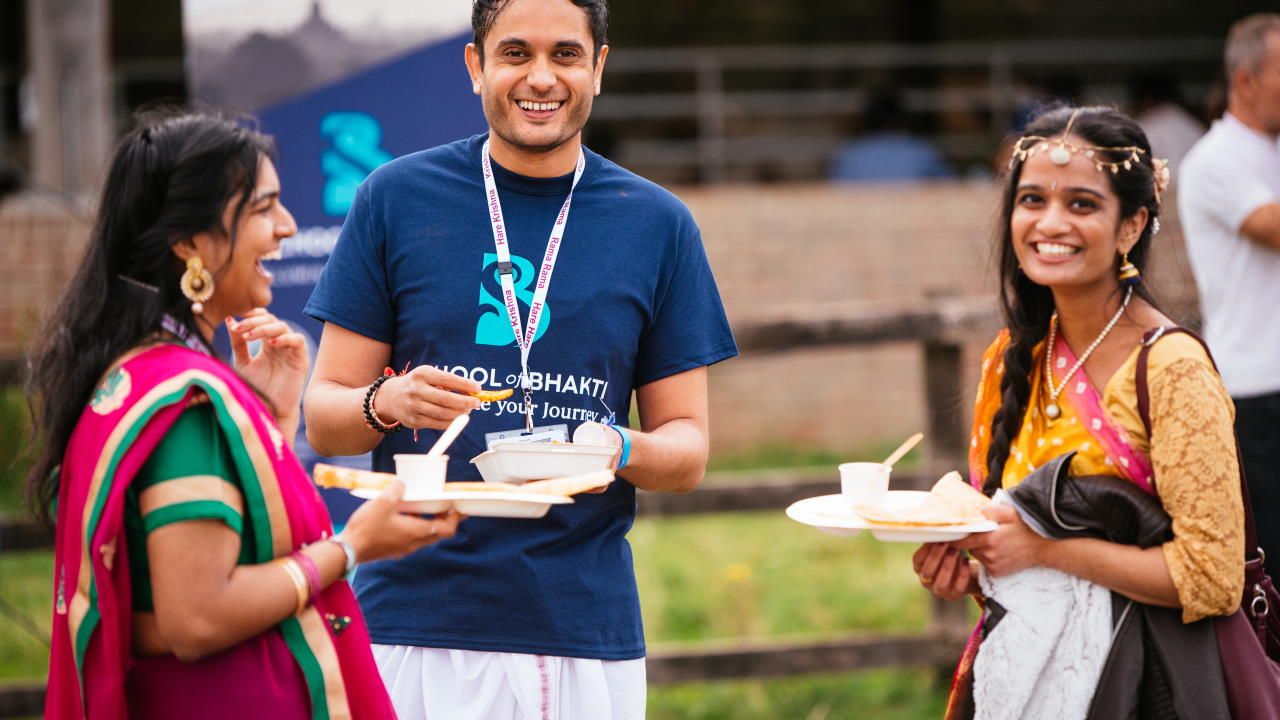 To help ensure that every pilgrim, visitor & well-wisher is able to have a pleasant experience, we require you to book a ticket. Without a ticket, we will be unable to permit entry, so please ensure that you do book.
Frequently asked questions
Shuttle Service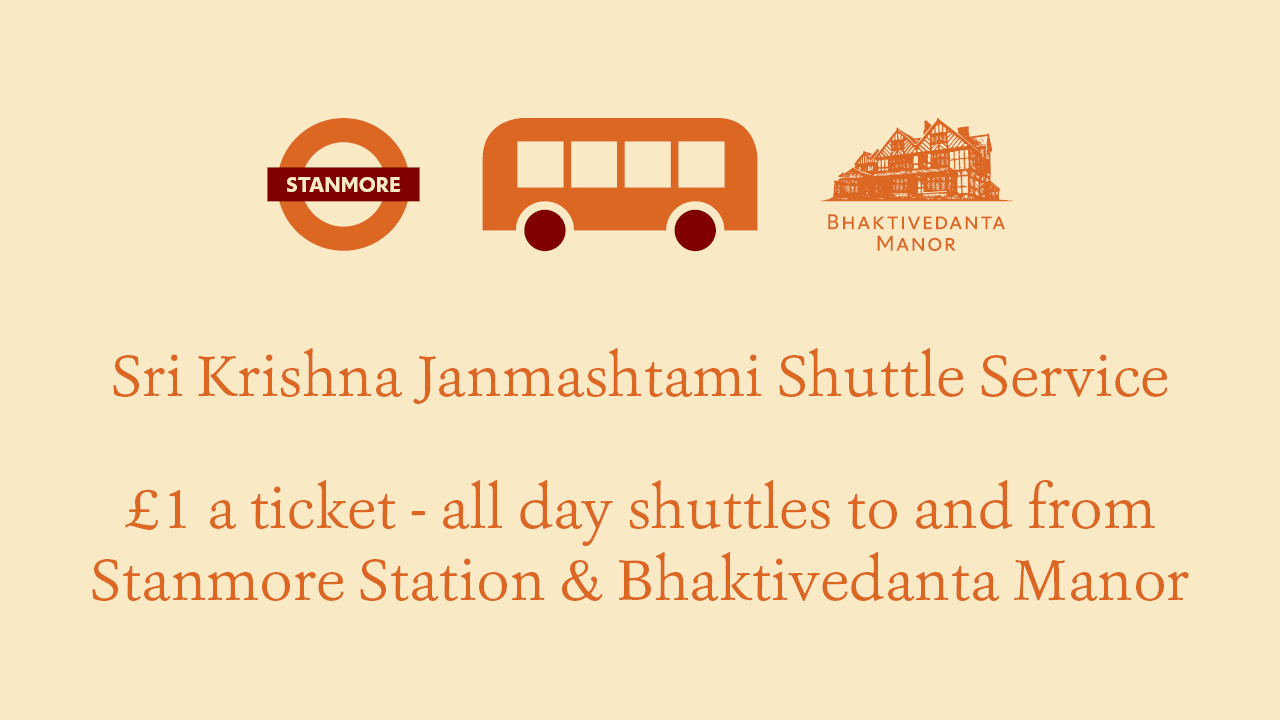 £1 per person for a ticket – taking you from Stanmore Station to Bhaktivedanta Manor and back. The reason for the cost is to ensure your space is guaranteed and that an accurate use of bus spaces can be planned ahead of time.
Your bus ticket will work as an entry ticket for the festival if using the service. Please do not book a separate entry ticket for the festival. We encourage you to use this service as parking at Bhaktivedanta Manor is limited, and this will allow more visitors to partake in the celebration.
Please click the button below for further information and how to book.
Please be aware that there is a tube strike on Friday 19th August
Parking & Directions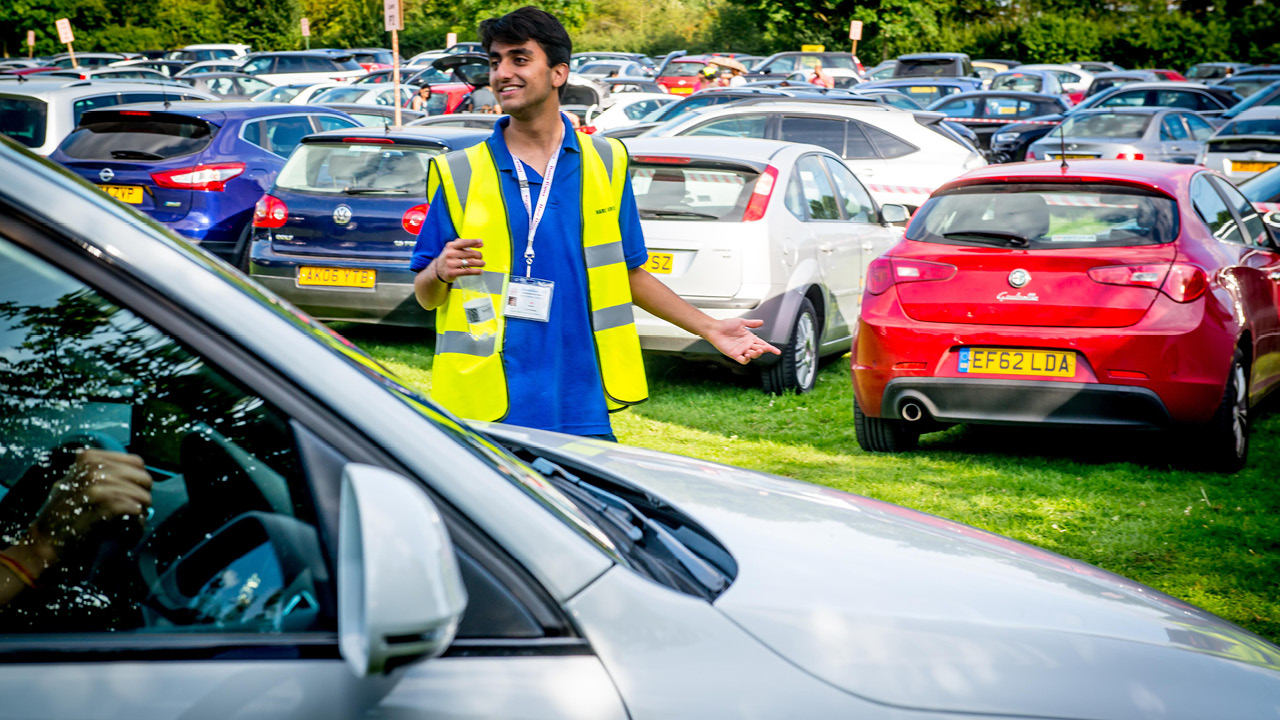 Frequently asked questions
Main Tent Schedule
Friday 19 August 2022
12:15pm Opening & Welcome
12:30pm Bhakti Vriksha – Sanga Group
1:30pm Bhajans – Paavani & Enakshi Sharma
1:45pm Krishna Land – Children's Presentation
2:45pm Bharatanatyam – Leena Bhatia
3:15pm Kirtan – Ladies Ashram
4pm Bhajans – Haribhakti Dey
4:30pm Bhakti Vriksha – Sanga Group
5pm Dance – Arushi Sharma & Roshni Kumar
5:10pm Drama by Junior Players (Advent of Lord Krishna)
6pm A Tribute to George by The Inner Light Band
6:45pm Kirtan – The Hare Krishna Festival Team
7:35pm Gujarati Bhajans – Nikesh Parmar
8:30pm Drama by Bhaktivedanta Players (The Lila of Shiva & Daksha)
9:45pm Talk – Vrindavan Lila w/ SB Keshava Swami
10:30pm Message from Visakha Dasi (Temple President)
10:45pm Abhishek of Sri Sri Radha Gokulananda + Kirtan
12am Midnight Arati
12:30am End of Festival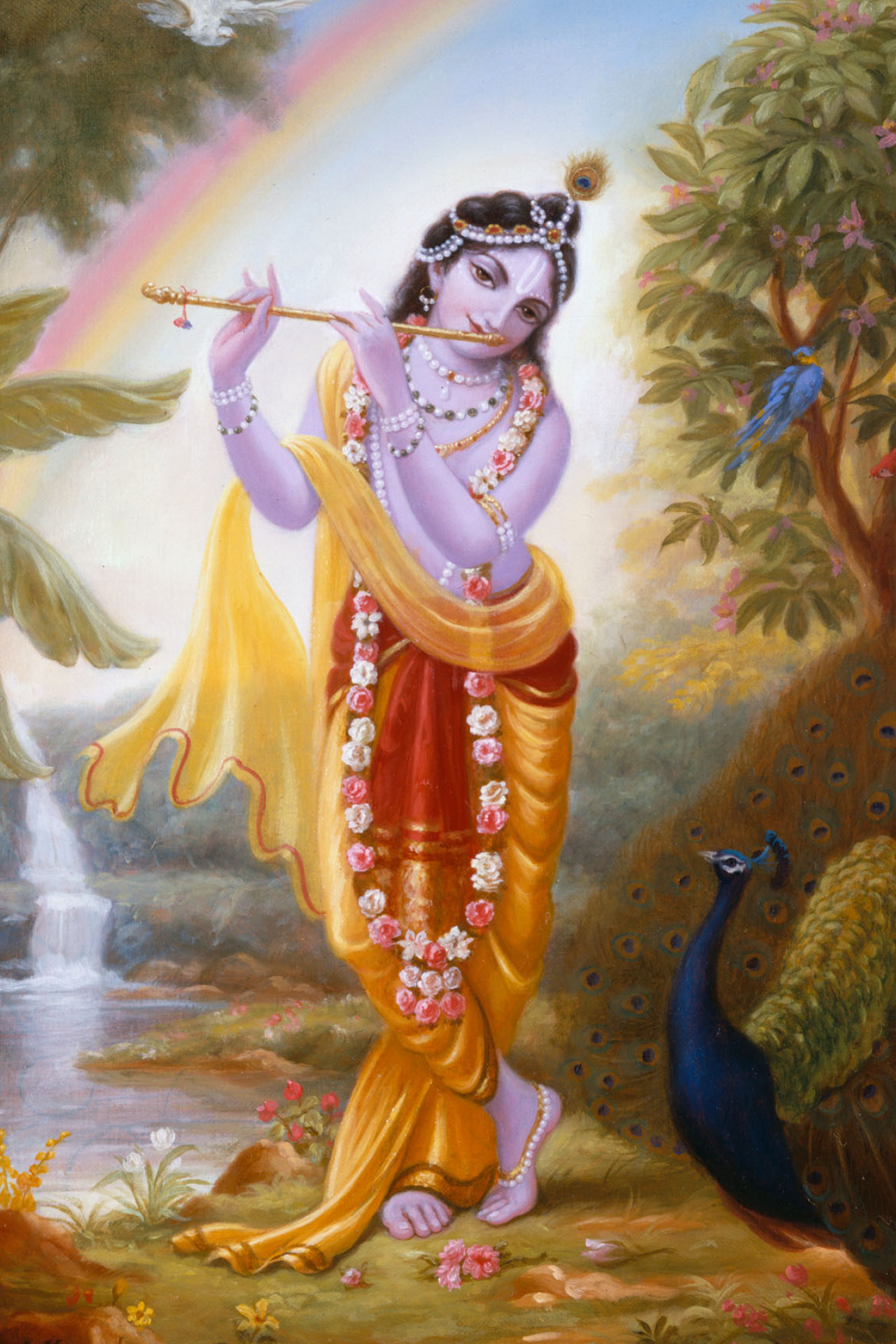 Main Tent Schedule
Sunday 21 August 2022
10am Opening & Welcome
10:15am Kirtan
12:05pm Dance of Krishna & Yashoda
12:10pm Dance – Nital Gandhi
12:15pm Bhajans – Paavani & Enakshi Sharma
12:15pm Classical Dance – Vaishnavi Patel
12:30pm Bhagavad-gita Recitation – Shiv Patel
12:40pm Kirtan – Gurukula Children
1pm Krishna Land – Children's Presentation
2pm Dance – Arushi Sharma & Roshni Kumar
2:10pm Kathak – Benita Ranpuria
2:20pm Drama by Junior Players (Advent of Lord Krishna)
2:50pm Bhakti Vriksha – Sanga Group
3:25pm School of Bhakti – Drama & Debates
4:15pm Kirtan – Ladies Ashram
4:50pm Gaudiya Bhajans – Himangshu Goswami
5:40pm Gujarati Bhajans – Nikesh Parmar
6:30pm Drama by Bhaktivedanta Players
(The Lila of Shiva & Daksha)
7:40pm Love Comes From Love – Music by Jake Emelyn & Sam La Vie
8:10pm Volunteers Thank you
8:30pm A Tribute to George by The Inner Light Band
9:15pm Final Kirtan – Hare Krishna Festival Team
10pm End of Festival