Early October, Russell Brand and members from his 12-step recovery group attended Bhaktivedanta Manor for a full-day retreat. Visakha dasi and Kripa Moya das introduced the guests to Srila Prabhupada and took them on a full tour of the estate, especially including the temple room and the Bhagavad-gita walk around the lake. Later there were also bullock-cart rides and cow-milking!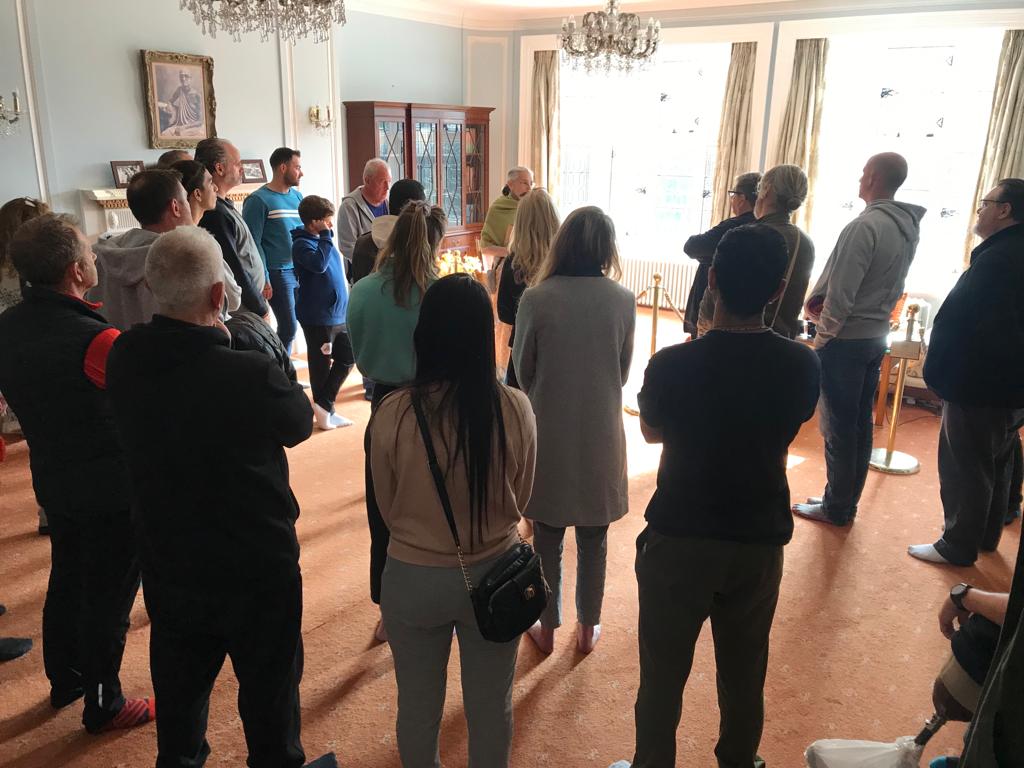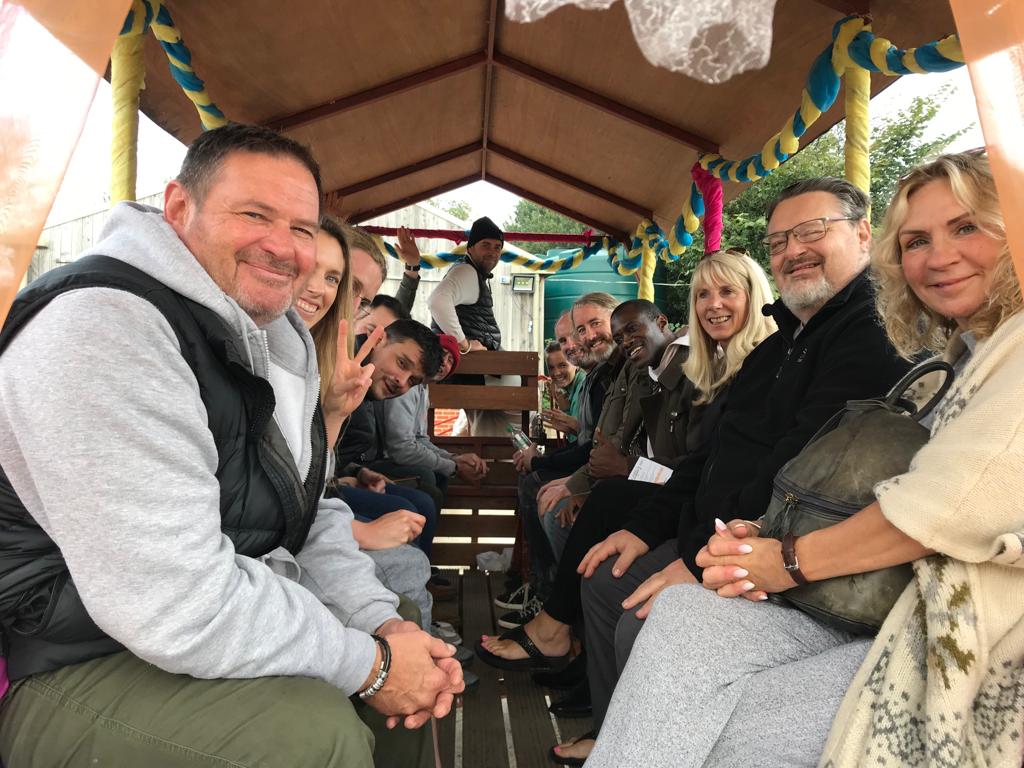 –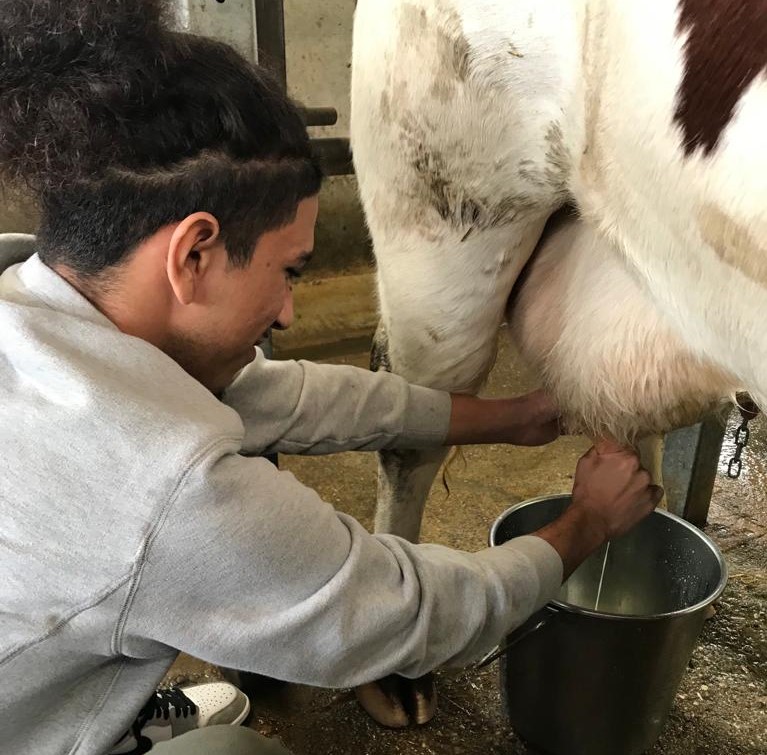 Bhuta bhavana das opened the sessions of the day with intention setting and led a heart changing japa session.
Radhika Ranjan das led the group through two soul lifting and dance inducing kirtans.
At the days end, all grateful participants were served delicious prasadam and shared the gift of Srila Prabhupadas books.
–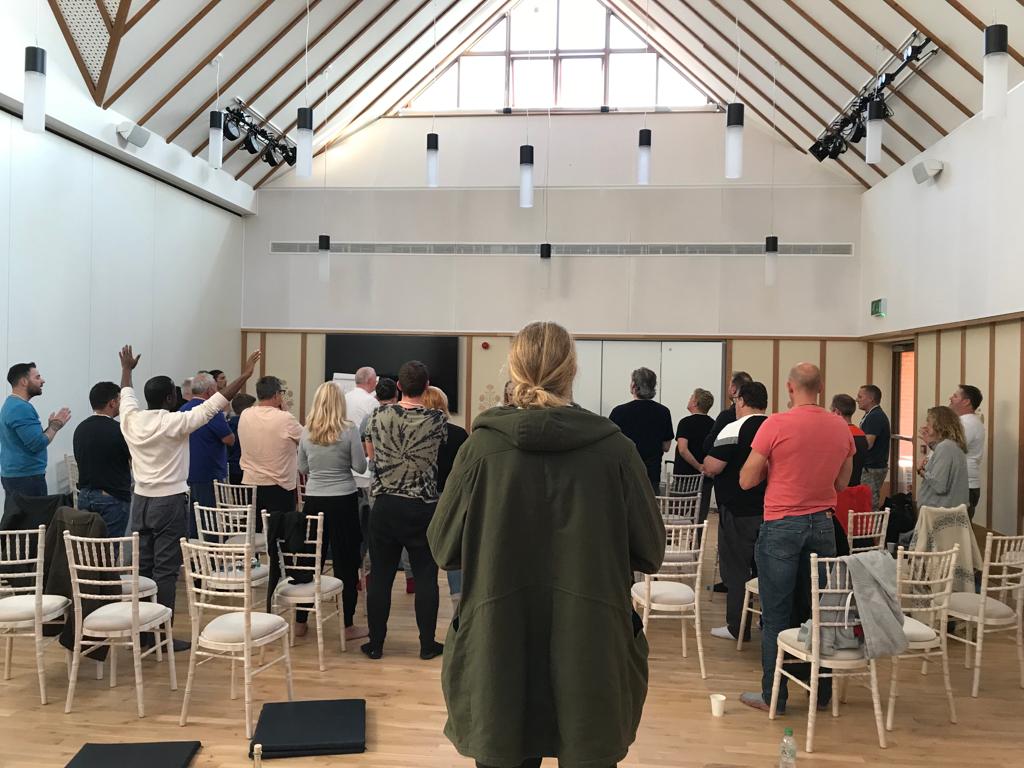 "It was a wonderful day, facilitated by gem like devotees, in sublime facilities and the participants were sincere and enthusiastic – who laughed, cried, and smiled inside-out!" declared Sandipan Krishna das, a friend of Russell Brand.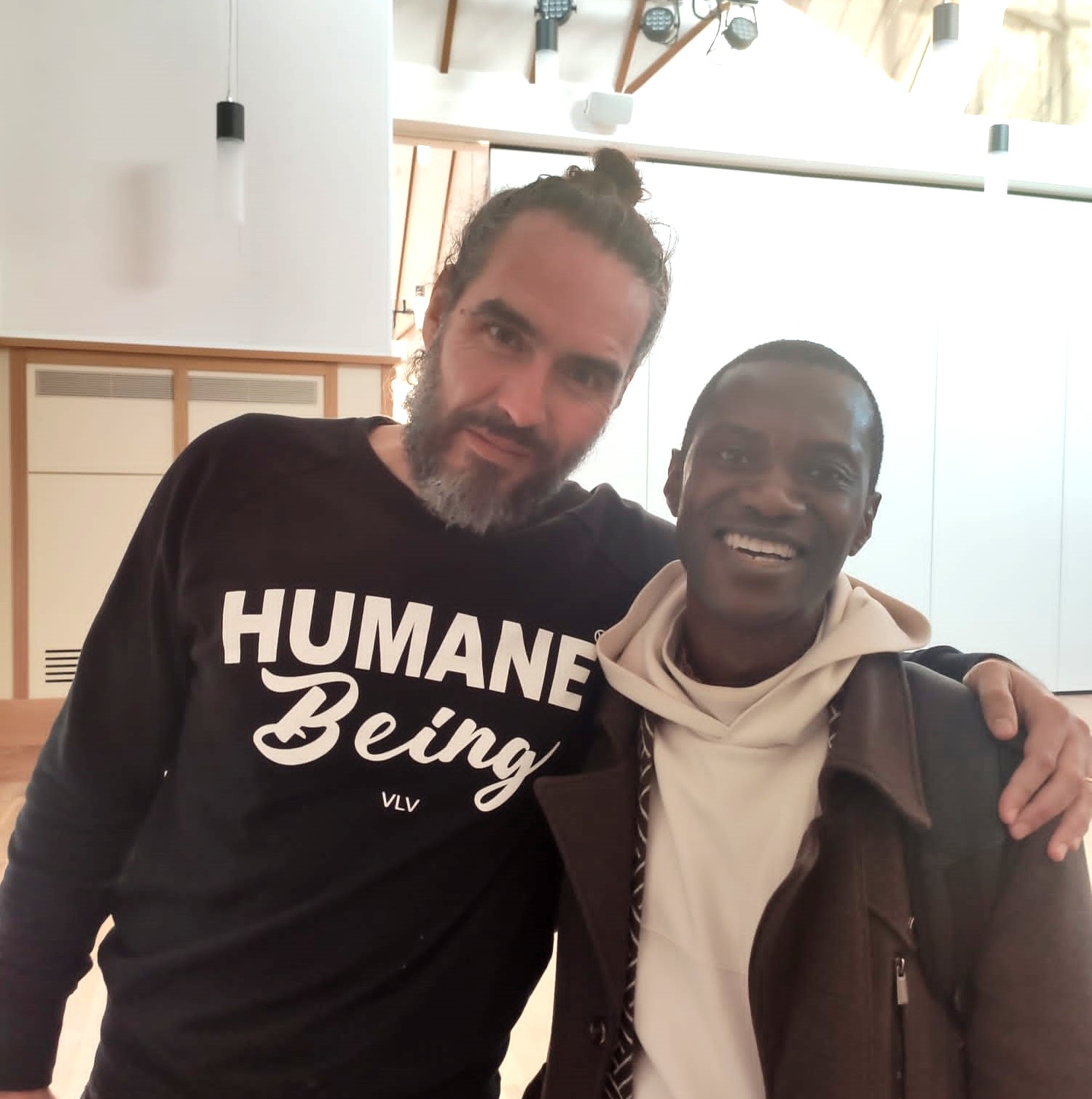 Russell Brand with Bhuta Bhavana das
The Twelve Steps, originated by Alcoholics Anonymous, is a spiritual foundation for personal recovery from the effects of alcoholism, both for the person using alcohol as well as their friends and family in Al-Anon Family Groups.1
The 12 steps are also used in recovery programs for addictions other than alcohol.
Many members of 12-step recovery programs2 have found that these steps were not merely a way to overcome addiction, but they became a guide toward a new way of life.