Sailesh Vara, Justice Minister and Member of Parliament in the British Government has been awarded the Pravasi Bharatiya Samman Award by the government of India.
It was presented to him by the Indian President Mr Pranab Mukherjee  and also congratulated by the Prime Minister Dr Manmohan Singh.
It is the highest Award given to a non-Indian citizen. The award, under the category 'Engaging Diaspora: Connecting Across Generations' was for 'Public service and in promoting ties between India and the people of U.K.'
Upon his return to the UK, Shailesh came to Bhaktivedanta Manor to be honoured and receive blessings from His Holiness Sivaram Swami and His Holiness Bhakti Rasamrita Swami.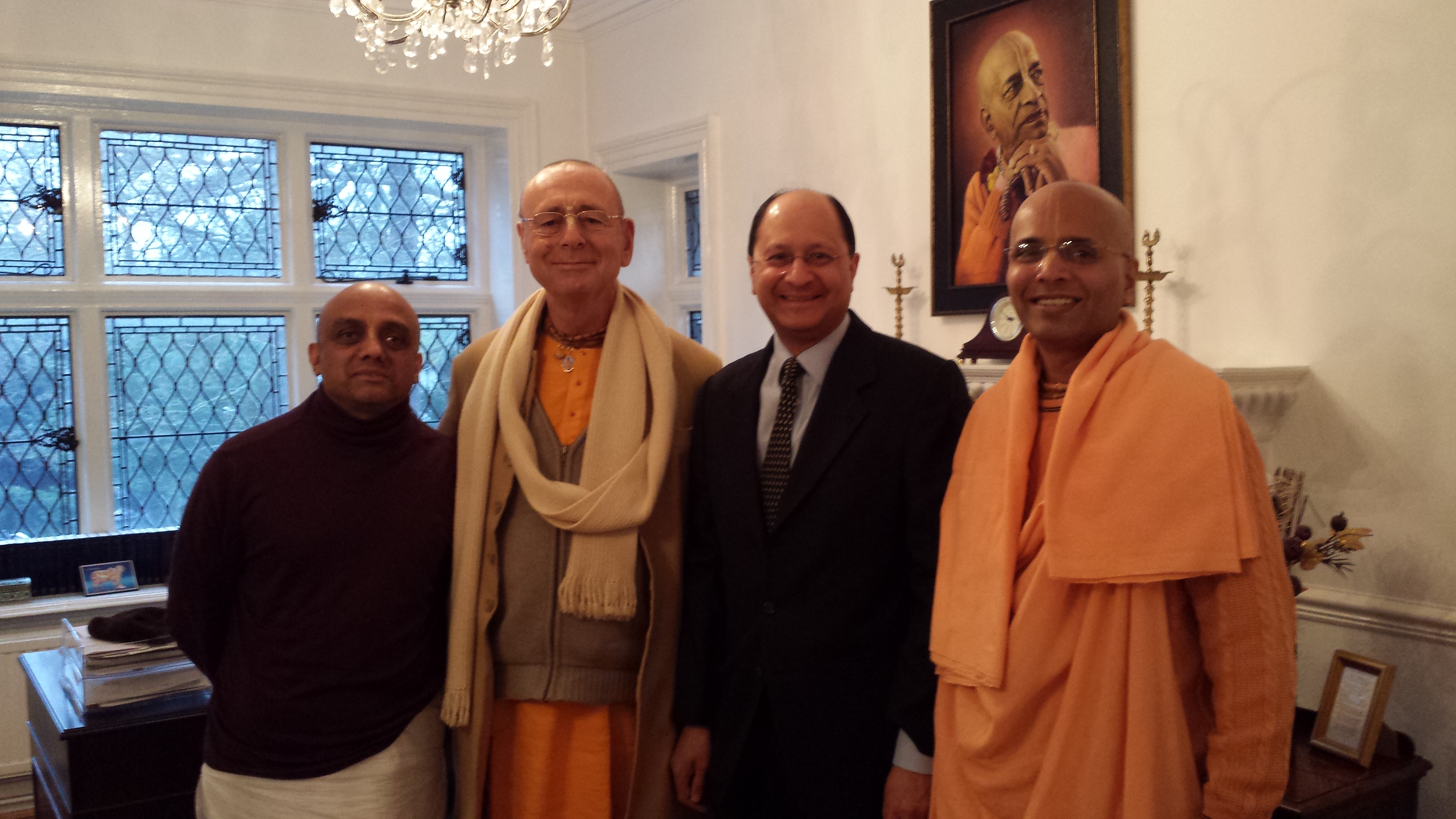 Sailesh Vara MP has helped ISKCON in a variety of campaigns with ISKCON Hungary and Moscow and with many projects for the Hindu community in the UK. As the Justice Minister, he holds the highest post of any Hindu in the British Government.