Team members of the Food For All charity were invited to meet with the Lord Mayor of the City of London William Russell, at his official residence the Mansion House, to receive the Queen's Award for Voluntary Service. Equivalent to an MBE, the QAVS is the highest award given to local voluntary groups in the UK.
Food For All volunteers were told back in June that they would receive the accolade for "preparing and sharing free, hot, nutritious meals with those who would otherwise go hungry." The prasadam distribution non-profit has delivered about 1.5 million meals to those in need during the Covid-19 pandemic. According to Director Parasurama Das, it's the only group in Hertfordshire, and the only group in the City of London to receive the QAVS this year.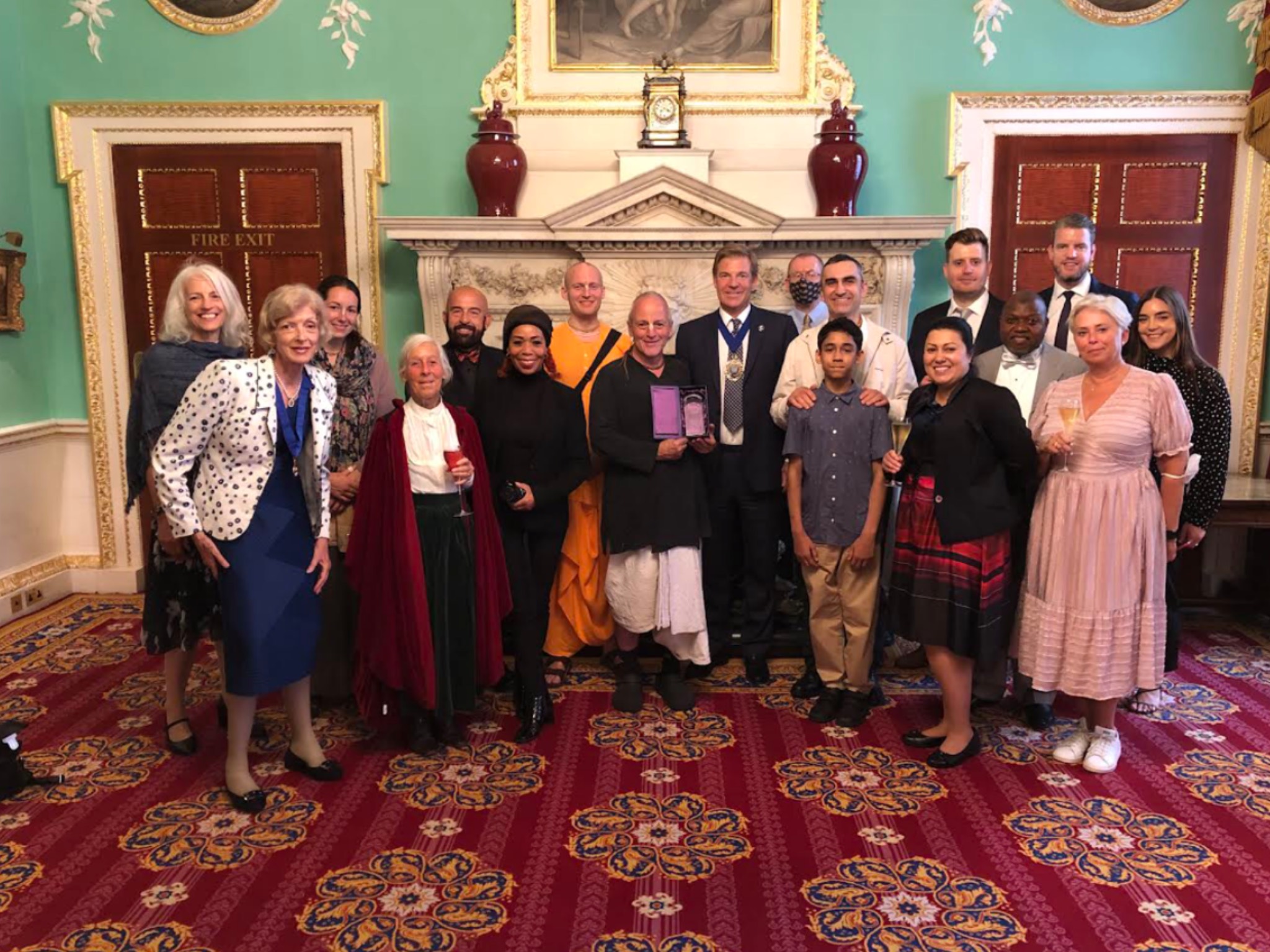 Food For All volunteers at the Mansion House with William Russell, Mayor of the City of London
A group of sixteen was invited to the Mansion House for the honour. Along with Parasurama Das there were several Food For All managers, volunteers from the devotee community and the greater local community, and financial supporters from rock bands and banking institutions.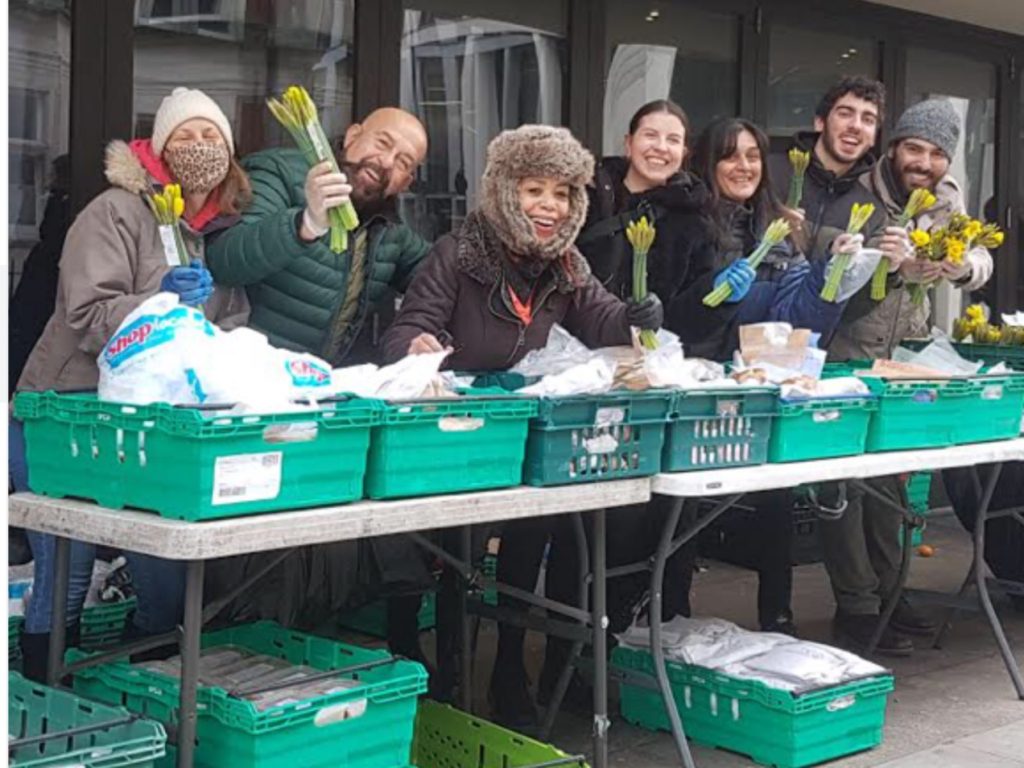 Food For All was presented with a personal signed letter from the Queen as well as a large glass award for services during the pandemic, and 100 badges for the charity's many volunteers.
"Food For All" organization prepares prasadam at its purpose-built kitchens Krishna's Castle in Holborn, London, and a kitchen in Watford. In addition it has fourteen small centers around the UK, from Reading to Bristol, and from Glasgow in Scotland to Canterbury in Wales.
Volunteers now estimate they've distributed about 1.5 million. At one point, the charity was distributing about five and a half thousand meals a day.
Foodforalluk.com