What is Patronship at Bhaktivedanta Manor?
30 years ago, a small group of entrepreneurial, forward-thinking, and stalwart individuals came together to create a sustainable financial model and grow the impact of Bhaktivedanta Manor.
Today, the patronship initiative is the backbone of the entire operation of the Manor. Over 200 patrons graciously contribute to support the work that makes Bhaktivedanta Manor a national and international pilgrimage site.
Now, it's our turn and opportunity to be part of a cause greater than ourselves, to have a meaningful impact on our local community, and to support the next phase of evolution at our place of worship.
Become a Patron of Bhaktivedanta Manor by offering one day a month for Krishna.
Find out about our annual running costs and more
Click the button below to view our PDF that goes into detail of our annual running costs and the value of your patronship
Our spiritual sanctuary
Bhaktivedanta Manor welcomes everyone to escape from the ordinary, into an idyllic countryside retreat, where ancient spiritual teachings inspire a committed community in their efforts to enrich and uplift society.
Your support has been instrumental in helping us achieve our incredible milestones and maintaining Bhaktivedanta Manor as a spiritual sanctuary. As we continue to grow and expand, we need your help now more than ever. Behind every achievement, there are significant costs that our Patronship community kindly contributes towards. Your donations are not just financial contributions, but a symbol of your commitment to preserving the heritage and spirituality of our community for generations to come.
annually coming to the Temple
hosted during Sri Krishna Janmashtami
& bulls protected and cared for
in the UK keeping our culture alive
of sanctified vegetarian food served weekly
Become a Patron of Bhaktivedanta Manor
One day a month for Krishna. By giving just one day of your income every month, you can contribute to the profound impact Bhaktivedanta Manor makes every day and be a part of its lasting legacy.
What is one day a month for Krishna for you?
You can support Bhaktivedanta Manor's wide-reaching impact and offer the fruits of your work to Krishna by working just one day each month. This is a simple way to contribute while showing your devotion. For an average salary in Greater London (£44,000 per annum), you can donate £125 each month by offering one day's worth of your salary. By doing so, you can become a Bhaktivedanta Manor Patron and help maintain this spiritual sanctuary.
*The household net income assumes that one contributes 3% towards their annual pension and makes repayments towards the Student Loan (Plan 2).
What will I receive as a patron?
By becoming a patron, you will become an integral part of the community and foundation of Bhaktivedanta Manor. We look forward to providing you and your family with spiritual support and friendship for years to come and we welcome you to join us on this journey of contributing to the dynamic and growing success of Bhaktivedanta Manor.
Testimonials
By giving to Krishna, I feel like my work is connected to Krishna.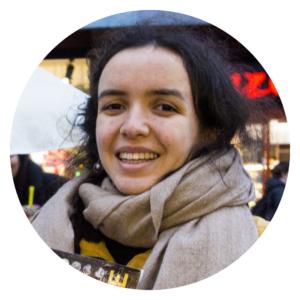 Nurse
An interesting thing happens when we support something like the Manor. What I've seen in my life is that when we give, then Krishna gives 100 times more back.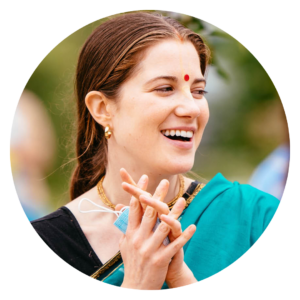 Yoga & Meditation Teacher
Prabhupada installed the Deities for us, and for me it's very important that we continue what Prabhupada has left for us for generations to come and for my grandchildren.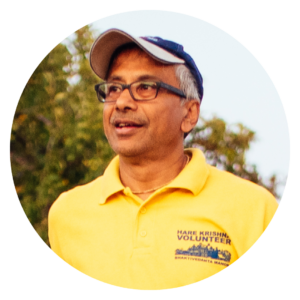 Business Owner