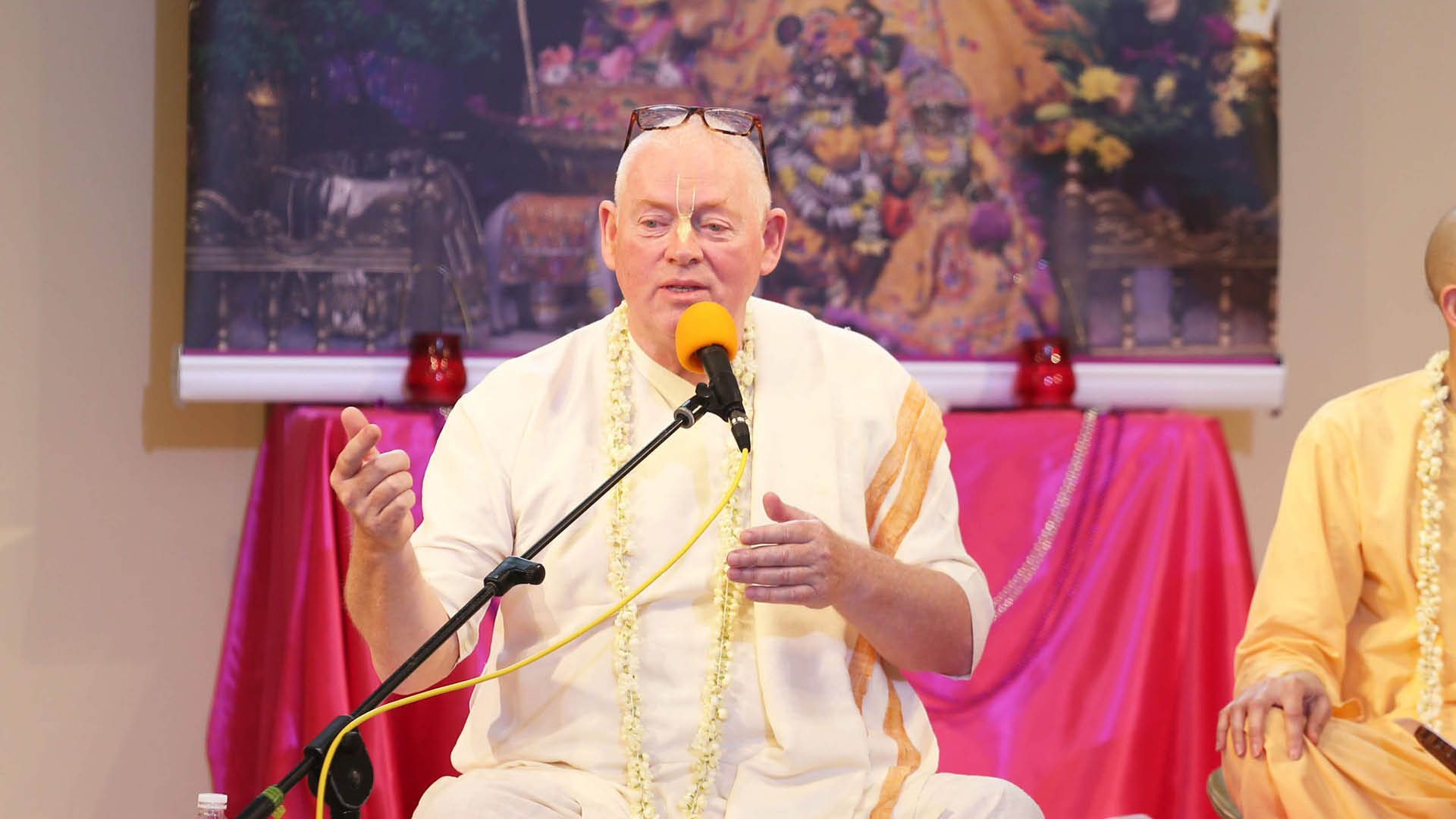 I was born in 1956 in south Wales, where my parents were both in the Royal Air Force. My father was later a policeman and, along with two brothers and a sister, I was raised as a chapel-going Methodist in a succession of small seaside villages in Cornwall.
When I was nine I told my mother I wanted to go to Tibet and become a Buddhist monk; at thirteen I discovered yoga, and the following year I became aware of the orange-clad 'Hare Krishna people.' I bumped into them twice during 1973, then finally listened to what they had to say in 1974. I met the founder of the Hare Krishna movement and became his student in 1975. After helping to pioneer the early Krishna movement, travelling throughout Britain and Ireland for six years, I was stationed in Kenya, tropical east Africa, for two years. I returned to England and spent three years raising funds for the various temples. For the following twelve years I co-directed ISKCON's 'Readers' Services,' serving the needs of hundreds of our members.
I've visited India thirty times, leading groups of spiritual travellers to many sacred places. I have an avid interest in religious history and today's challenges and issues.
Although I'm an Englishman (Welshman), I'm a qualified Hindu priest and conduct traditional Indian weddings and other life-passage ceremonies. I help care for individual members and the many congregational groups that meet throughout England. I've been married for thirty-five years to Guru Charana Padma Dasi and we have three children: Jahnavi, Tulasi and Mali.