The Archbishop of Canterbury Justin Welby invited leaders from the main faith communities to a reception at Lambeth Palace. The purpose was to celebrate the history of respect for religious diversity in Britain, and it included an exhibition of religious artefacts from the British Museum. Amongst the other leaders, the Archbishop was pleased to meet Srutidharma das who was introduced as the person who spoke on behalf of the entire Hindu community at the official launch of the Hindu Christian Forum, set up the former Archbishop Dr Rowan Williams.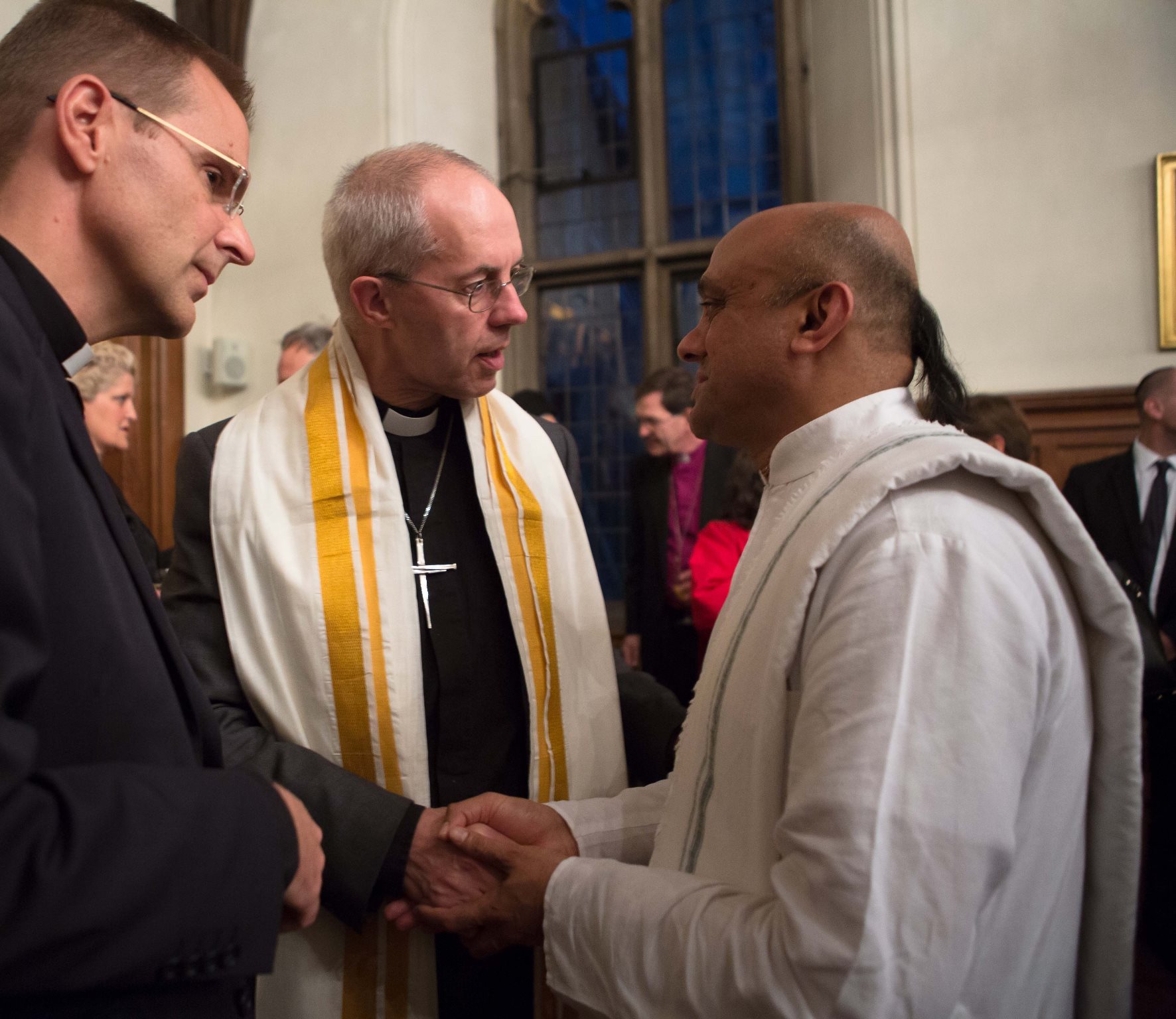 Photo Courtesy of Marc Gascoigne of Lambeth Palace
In his Diwali message Justin Welby said "The celebration of Diwali is part of the richness that Hindu communities have contributed to this nation over many years and for which I continue to be grateful.
"I am encouraged to hear how Christians and Hindus are meeting each other through the Near Neighbours programme and the work of the Hindu Christian Forum. In Leicester, for example, a series of events called 'Comparing Notes' is drawing together leading Hindus and Christians to speak about ways in which their faith has changed them, and during Inter Faith Week a group of Christians and Hindus worked with young people to help them find jobs. These initiatives are born out of a desire to share and deepen what is special to our own faith and to put it at the service of our neighbours".