The Glories of Srimad Bhagavatam with Radhika Raman Das
August 5, 2022

-

August 7, 2022

Free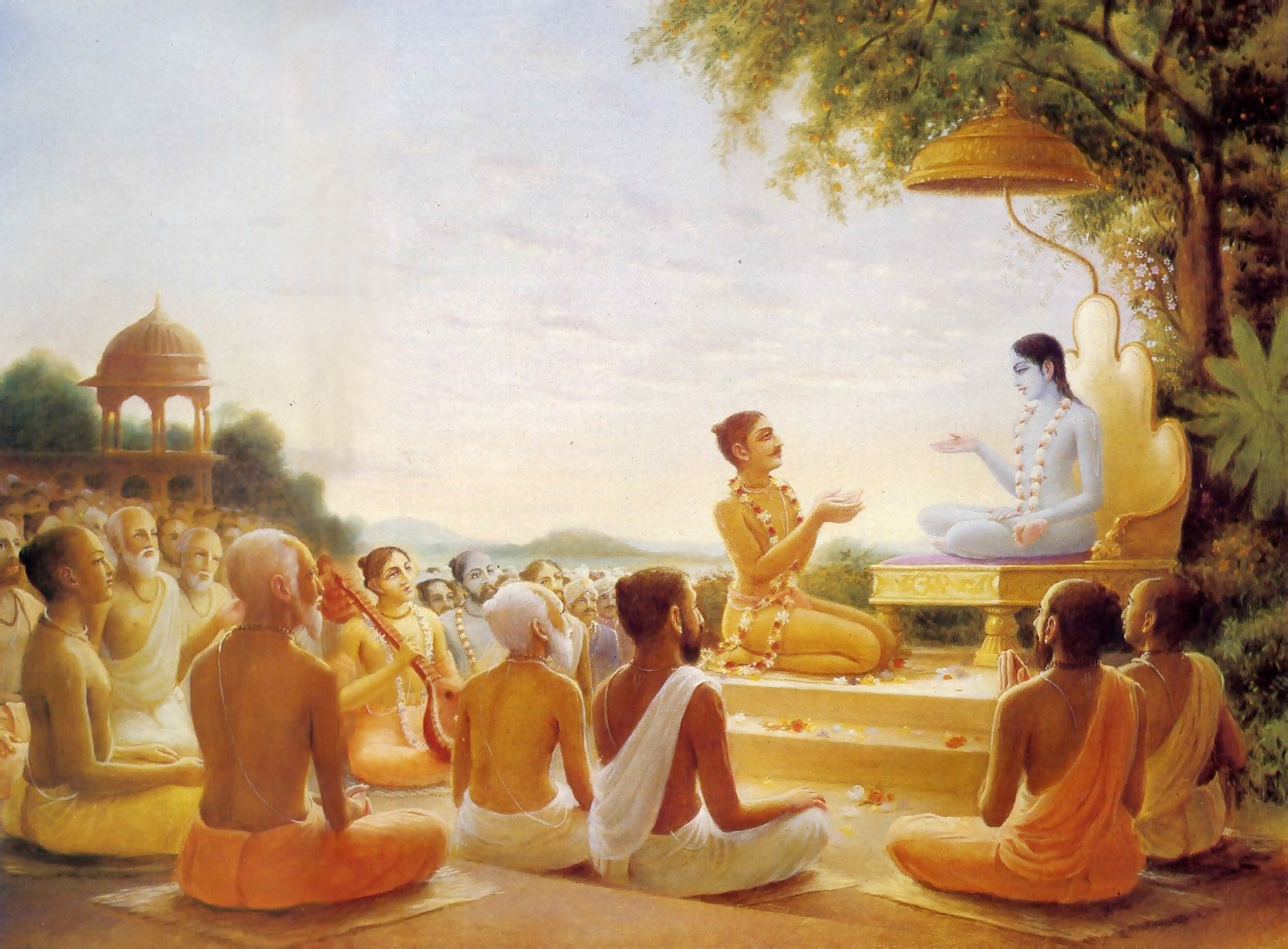 Friday 5 August – 6pm
Saturday 6 August – 5-7pm
Sunday 7 August – 4-6pm
3 day event with HG Radhika Raman Das – The Glories of Srimad Bhagavatam & its Lessons on Forgiveness.
Radhika Raman Das is a notable Vaishnava scholar, author, and editor. He holds numerous degrees including a PhD in Hinduism from the University of Oxford. He also holds the Charles Redd Chair of Religious Studies at Utah State University, and serves as Director of the Religious Studies Program.
He is the author or editor of four books, including an abridged translation of the Bhagavata Purana.He has received four teaching awards, a National Endowment for the Humanities summer fellowship, and two research fellowships at Oxford. He is a Permanent Research Fellow of the Oxford Centre for Hindu Studies and a past president of the Society for Hindu Christian Studies. His current research focuses on the Bhagavata Purana's Sanskrit commentaries. He enjoys teaching World Religions, Hinduism, Sanskrit, and Religious Studies Theory and Method.
Schedule 
Kirtan Hall, Sri Krishna Haveli, Bhaktivedanta Manor
Friday 5 August – 6pm
Saturday 6 August – 5-7pm
Sunday 7 August – 4-6pm
Frequently asked questions
No ticket is required. Free for all to attend.
Yes. Free parking will be available all day.
Address
Bhaktivedanta Manor
Hilfield Lane
Watford
Sat-Nav: WD25 8HE
Note: Entrance to temple is via Hilfield Lane only. There is no entrance to the temple through Letchmore Heath village. For driving, use approximate driving postcode WD25 8HE and follow road signs. Do not use WD25 8EZ, as this will lead you to a nearby village.
For Public Transport & Map, please CLICK HERE