On  Sunday 6th October,  over 140 Global Sewa Day volunteers from Herts University came to the Manor to serve in a variety of areas, including Holland Farm, the gardens, planting hyacinths, weeding, cleaning the lake , New Gokul farm and making special cards.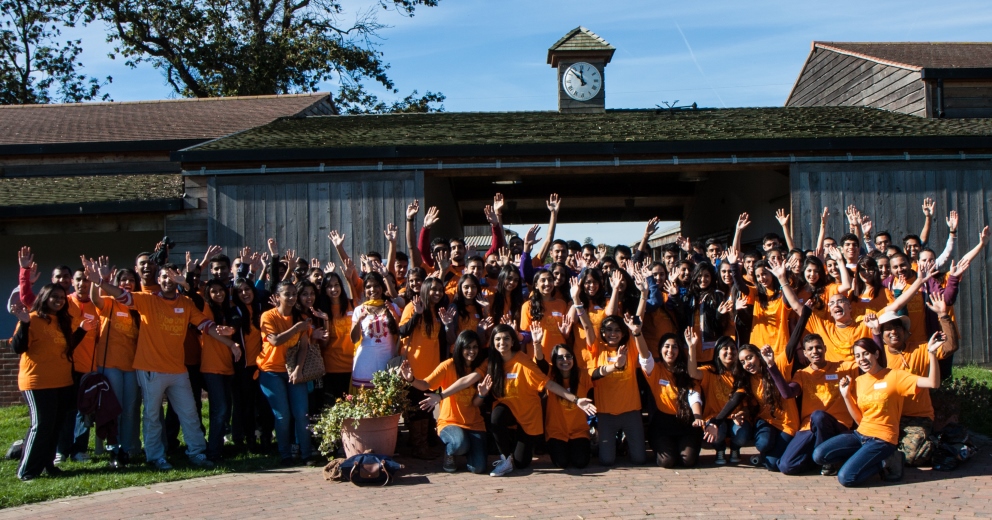 Sewa Day is a global initiative where an act of kindness through many different initiatives would be offered to society by thousands of volunteers from many different backgrounds, cultures, and professions.
On the same day  a team of 15 volunteers from the corporate sector came together to host a Food for Life project at Bhaktivedanta Manor's kitchen.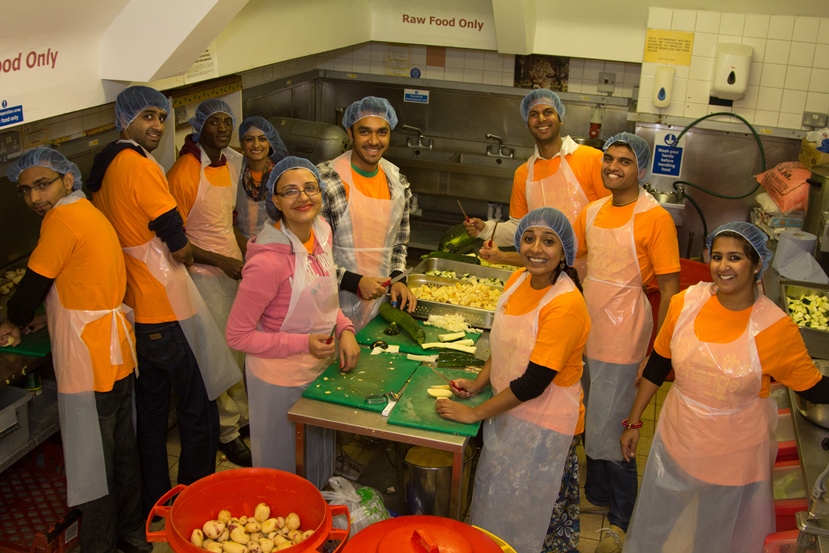 This year, the Food for Life project was run for Sewa Day in Watford, Hong Kong and South Africa spanning three continents. Whilst the Watford arm of the project partnered with the Christian Charity Watford New Hope Trust for the fourth year, the Hong Kong Project was sponsored by Deutsche Bank as one of over ten different initiatives offered to the Hong Kong underprivileged community.
In Watford, in a collaborative effort, these altruistic volunteers touched the hearts of those who live rough by cooking for, spending time with and distributing hot meals in an all-day effort. Corporate Responsibility has been magnified in the corporate world in the past 5 years where the organisations consciousness of their impact and responsibility to society has increased, and the testing economic times has led to an increase sense of perspective for many individuals. The volunteers were keen to make a difference by giving time and energy to this worthwhile cause.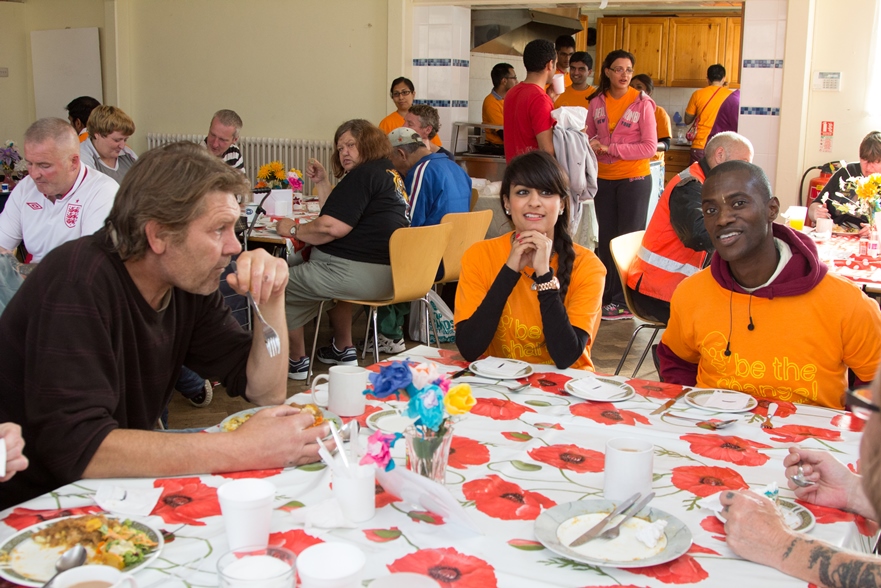 Bijal Majithia, Project Manager, shared that "The project was very warmly received once again by the eight homeless shelters managed by the Watford New Hope Trust across Watford and Rickmansworth, from Churches and Day Care Centres to Night Shelters. The project has facilitated a nice exchange where the people serving are from a very different environments to those who they have served. We hope and will endeavour to get more people involved in such wonderful initiatives in future, and build strong and positive relationships across as many areas of society as possible. The Sewa Day project grew exponentially, from a national to a global endeavour within a very short period. That's a huge impact, meaning that many more communities were positively served and assisted on this day. As we fine-tune our strategy further, we will undoubtedly feed even greater numbers of people in the future. This project will have a lasting and meaningful place in the calendar of our global society, especially as it continues to make an ever expanding tangible impact on people's lives."
Edward Anobah, Advisor to the Project, shared that "The Food for Life/ Sewa day collaboration has been a great success globally. This is the fourth year the project has run, and the wonderful insight and organisation of members from many diverse disciplines and areas of expertise made it a very sharply executed project, and more importantly a memorable experience for everyone involved."
Amit Ghelani, a volunteer reflected, "It was a rewarding yet humbling experience to serve those who are not as fortunate as ourselves. The smile on the faces of the people staying at the homeless shelters made all our efforts worthwhile. The very diligent and carefully thought out planning in our fourth year of the project resulted in a cohesive team effort and seamless operation on the day."