Every year at Janmashtami over 20,000 people go through our wonderful japa stone experience. As an offering to their Lordships Sri Sri Radha Gokulananda on the 50th anniversary of their installation, the community here at Bhaktivedanta Manor is planning to create a beautiful Japa Meditation Garden as a permanent addition to the grounds. This garden will serve as a place for new visitors to learn and experience japa meditation as well as providing a place of tranquility and inspiration for the devotees to chant.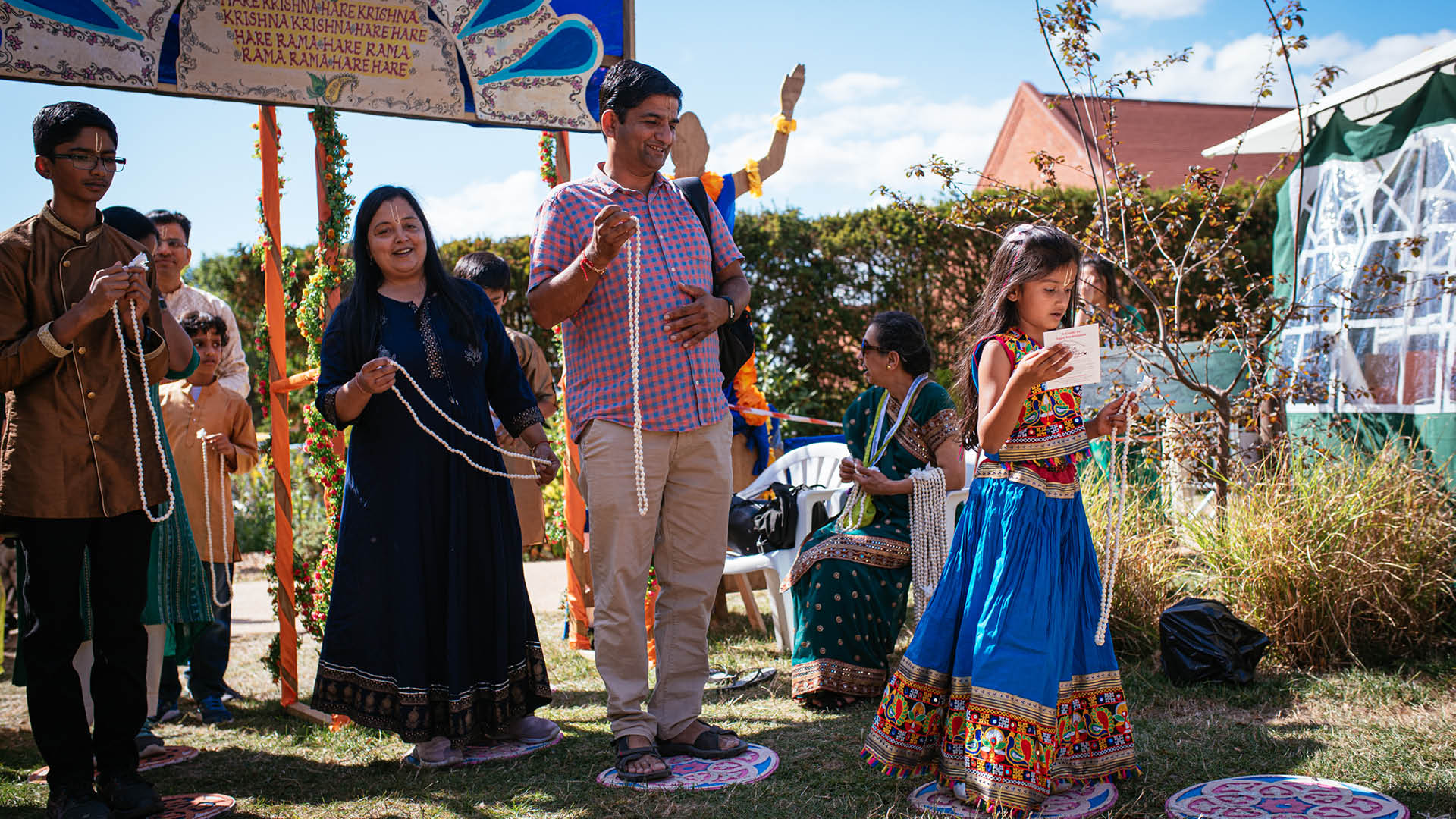 The garden will be themed around the pastimes of Lord Chaitanya Mahaprabhu, including life size dioramas from the pastimes of the Lord. This will all be beautifully set around 108 stepping stones, benches and a stone river. The aim is to take to anyone who steps into the garden into the transcendental pastimes of Lord Chaitanya and immerse yourself in the Maha Mantra.
As part of this offering, we are also going to create a wonderful garden around our Tulsi houses which are wonderfully cared for by Mother Lilavati. These gardens will be a wonderful to look at for Tulsi Devi and will also help with the diversion of insects and pest from going near our Tulsi Plants.
In order to achieve this offering, we invite everyone to contribute what they can, and we would like to give the opportunity to 40 individuals or families to give £2008 each to help create this sanctuary of meditation and the holy name.
TOTAL REQUIRED £85,000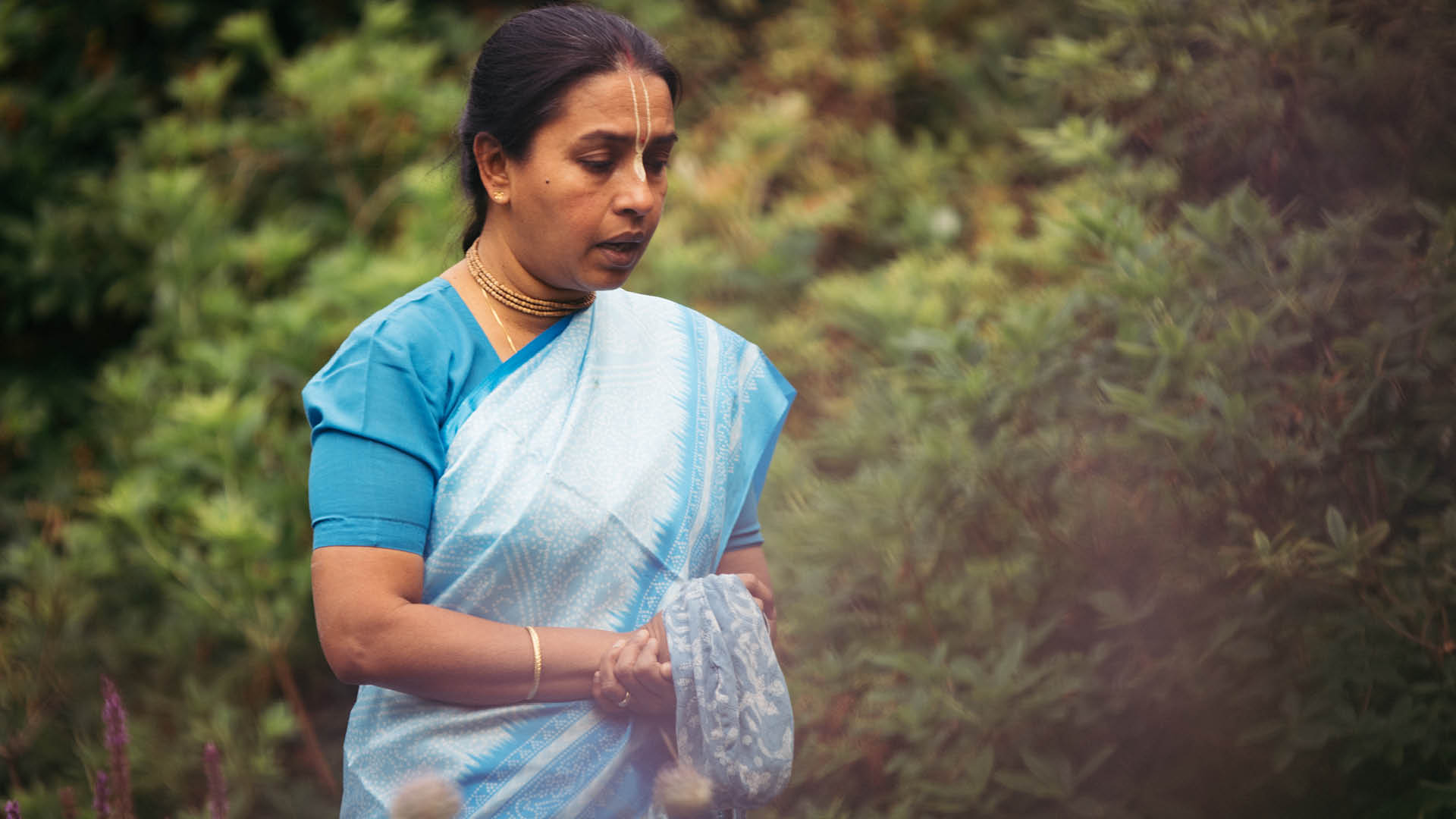 Please join us in offering this wonderful addition to Bhaktivedanta Manor on this auspicious year, so that generations will be able to experience and learn about the Holy Name of Lord Krishna.
Thank you. Hare Krishna.
Features
– 108 Stepping Stones
– Life size dioramas of Lord Chaitanya's pastimes
– Benches
– Stone River
– Garden around Tulsi Houses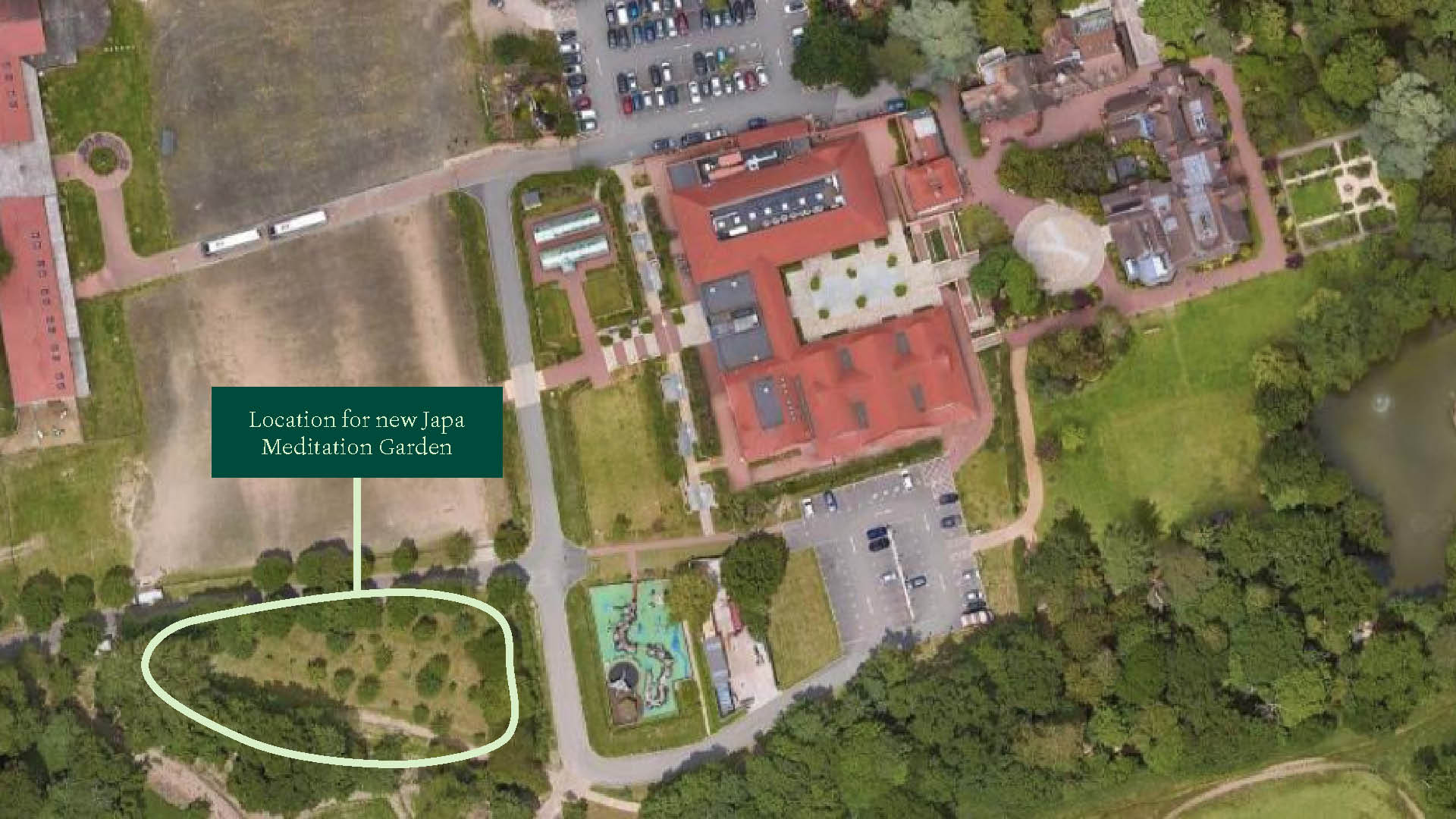 "The Lord does not say that one should give up his prescribed duties or engagements. One can continue them and at the same time think of Kṛṣṇa by chanting Hare Kṛṣṇa. This will free one from material contamination and engage the mind and intelligence in Kṛṣṇa. By chanting Kṛṣṇa's names, one will be transferred to the supreme planet, Kṛṣṇaloka, without a doubt." – Bg. 8.7 (Purport)