Jiva Pati Prabhu was born John Boehnen in 1944, Milwaukee, USA and became an initiated disciple of His Divine Grace A.C. Bhaktivedanta Swami Prabhupada in January, 1977. He came to Bhaktivedanta Manor from Chicago in 1979 and was immediately engaged in serving Sri Sri Radha Gokulananda. He remained Their diligent and faithful servant for the rest of his life.
For thirty-three years he lovingly served the Deities – for eleven hours a day, seven days a week. His service began early in the morning and finished late at night. At around 1.30 am, he would rise and chant his rounds, wake the Deities, and offer the milk sweets and the mangala-arati. In the evening he would put the Deities to rest, usually sleeping later than everyone else.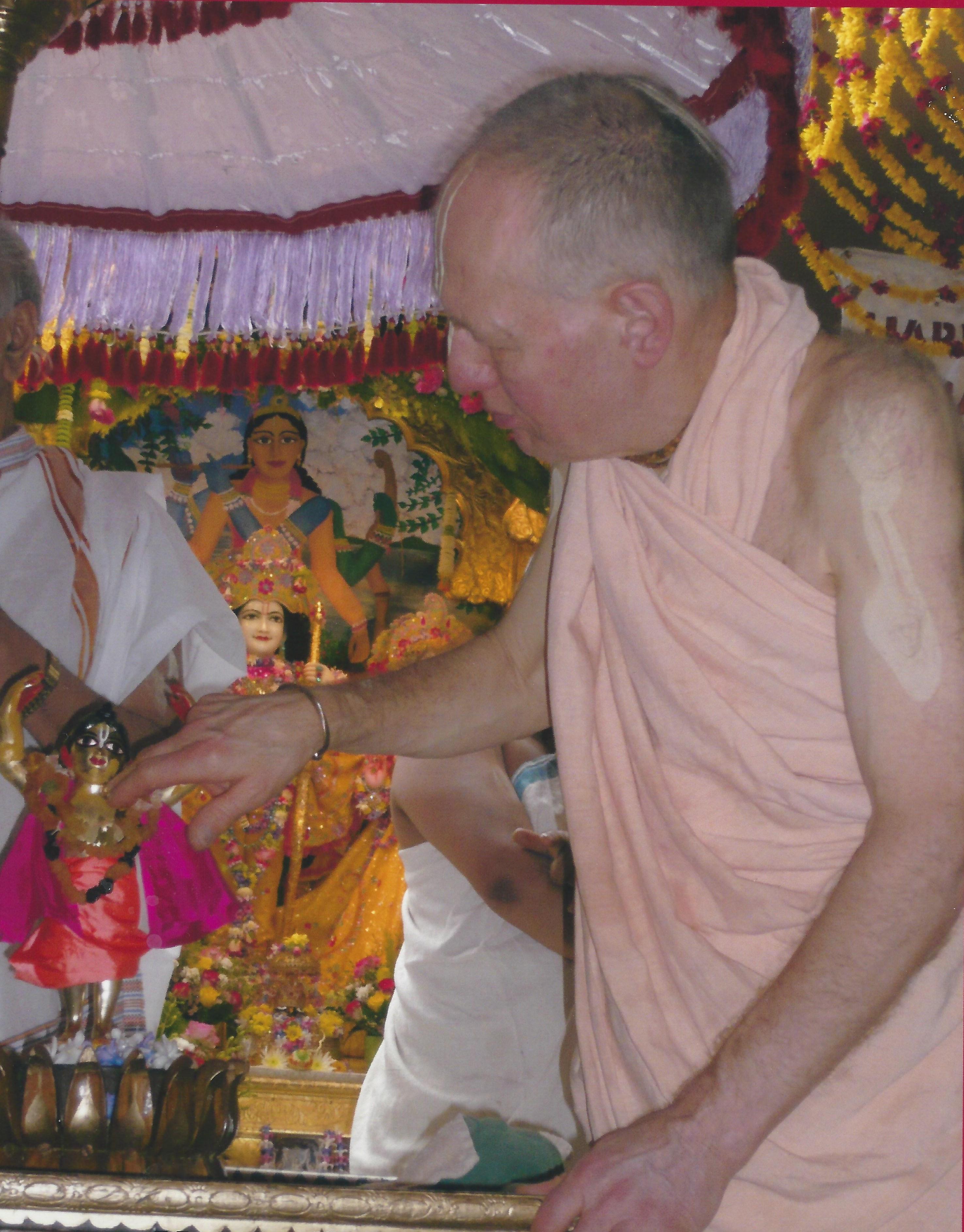 It was not easy to engage him in conversation because he disliked wasting precious time, and was so dedicated to his service; but when he did speak it was often to say something unusually profound, pithy, or amusing. He was an enthusiastic and accomplished student of the Bhagavad-gita.
Jiva Pati Prabhu was the very model of the quiet, dedicated priest, and one of the main reasons for the high level of altar worship which, over the decades, has so inspired thousands of pilgrims. At 68 years, he was the oldest male priest at Bhaktivedanta Manor. Both loved and respected by his fellow brahmacaris and admired by the many other devotees who knew him, his absence will be felt sorely.
We give thanks today for his inspiring example of lifelong divine service and call upon his spiritual master, Srila Prabhupada, to shower his loving servant with his affectionate blessings.