ISKCON devotees attend Diwali at Number 10
Srutidharma das was invited to the Diwali function at Number 10 Downing Street, the residence of the British Prime Minister, Theresa May MP.
Along with the Prime Minister and other dignitaries such as the Indian High Commissioner Mr Dinesh Patnail, Srutidharma das lit the ceremonial lamp before being invited to say a few words and lead the Diwali prayers.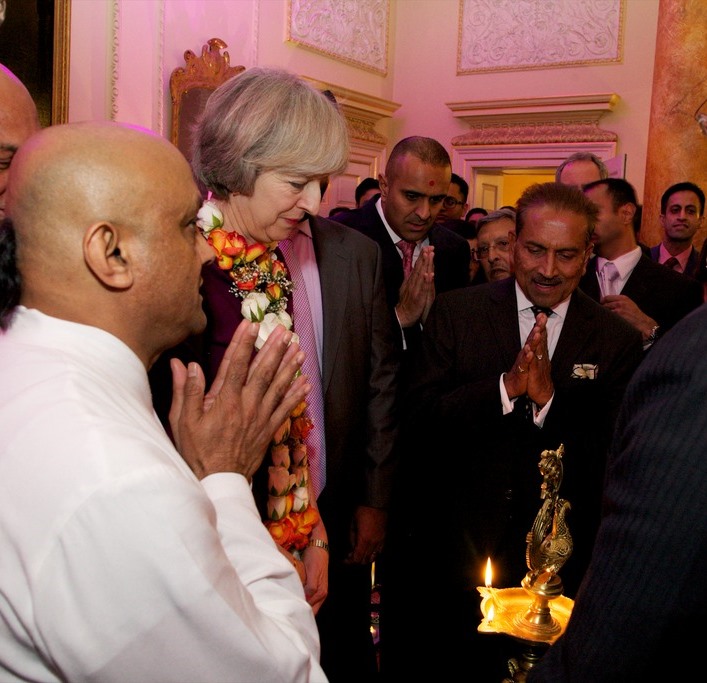 He shared three meditations:
Diwali is all about giving to our families, community and our country.
Through forgiveness we can have a new start. The Lord forgives, so who are we not to?
3. Being grateful. With Remembrance Sunday coming up, a day when all those that made the ultimate sacrifice in war are remembered, he asked those present to be grateful for the religious freedom and equal opportunities we share today.
Echoing the Prime Minister's own words, Srutidharma das added that the fact that the community is celebrating Diwali at the Prime Minister's home is the symptom of "a fairer Britain." He then proceeded to recite the first verse of the Sri Isopanisad, the Panca-Tattva mantra and the Hare Krishna mantra.
During the Prime Minister's Diwali message, she made reference to Srutidharma's speech and also gave reference to the government funded Avanti Schools Trust, of which ISKCON is the faith affiliate.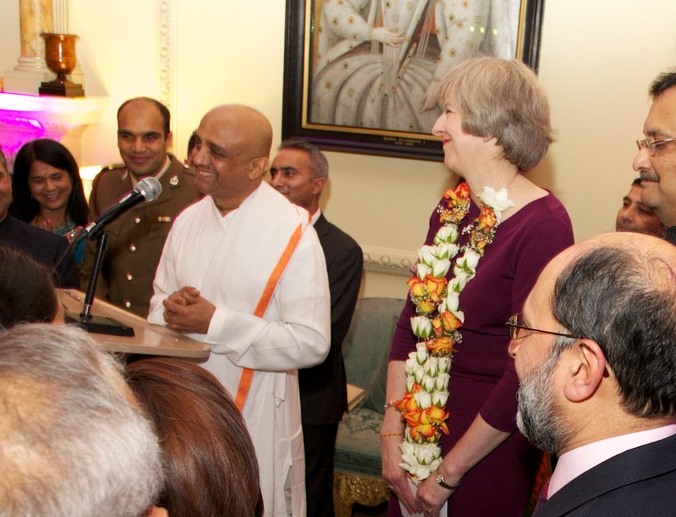 Later the Prime Minister met separately with Shailesh Vara MP and Srutidharma das, in which she recognised Bhaktivedanta Manor as a prominent part of Oliver Dowden MP's constituency of Hertsmere, and looked forward to the day she can visit.
Jai Nitai das, the Temple President of ISKCON-London said "It's wonderful, that in celebrating 50 years of ISKCON that today the movement is recognised for its tremendous contribution for the spiritual life of the British people and thus involved to celebrate with the Prime Minister."
Other ISKCON devotees present at the function included Mahaprabhu das (Head ISKCON European Communications and Chair of the Hindu Forum of Europe), Dhruva-kusa (Head of Pandava Sena), and Braj-vadu dasi of Veda London.