Indian Prime Minister Narendra Modi releases a special coin to commemorative the life of Srila Prabhupada
1st September 2021, New Delhi: The Honourable Prime Minister of India Shri Narendra Modi inaugurated the 125th Birth Anniversary of ISKCON's Founder Srila A.C. Bhaktivedanta Swami Prabhupada and released a Rs 125 Commemorative Coin in his honour via video conferencing.
Speaking in the presence of 600 ISKCON temples and devotees from more than 60 countries, Modi praised Srila Prabhupada's tireless effort to share the teachings of Lord Krishna, Bhagavad Gita and the Indian culture with the world. His message was screened live at Bhaktivedanta Manor and also viewed online by its extensive community.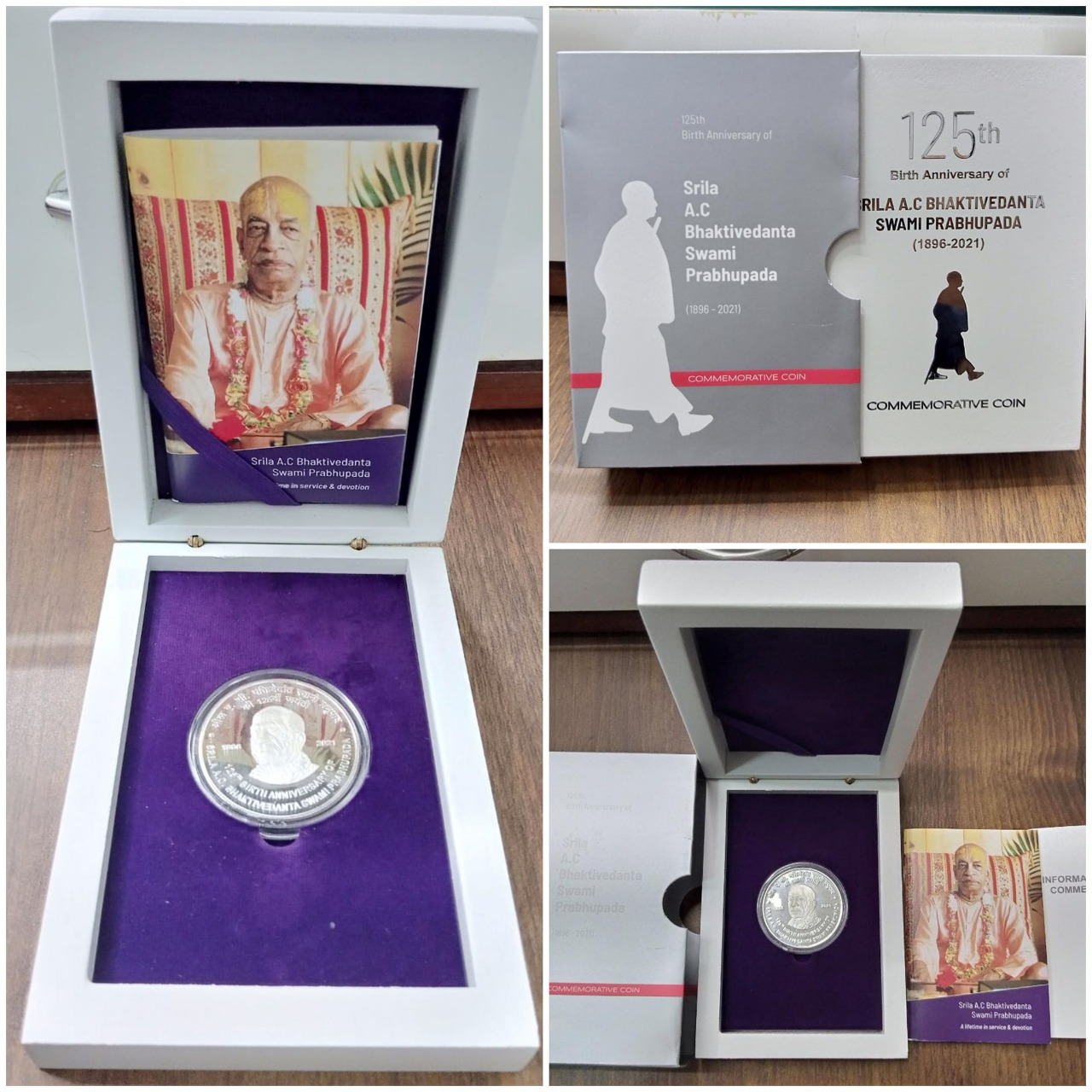 After releasing the Rs 125 Commemorative Coin minted by the Alipore Mint, the Prime Minister thanked ISKCON members for their tireless efforts in not just spreading the culture of India but also their social initiatives such as running the world's largest food relief program, especially during the Covid pandemic.
The Honourable Union Minister of Culture and Tourism Shri G. Kishan Reddy and HH Gopal Krishna Goswami Maharaja, Chairman of the ISKCON Bureau also addressed the event which marks a year-long celebration to remember and cherish the life and legacy of India's spiritual ambassador – Srila Prabhupada.