ISKCON Leicester has secured a £750,000 grant to carry out urgent work to save the roof of its stunning Grade II* listed building in Leicester city centre.
The ISKCON (International Society for Krishna Consciousness) Leicester building is the former headquarters of the Leicestershire Banking Corporation and one of the most iconic Victorian masterpieces of architect Joseph Goddard. ISKCON has owned the building for 10 years.
However, the Centre is on the national Buildings at Risk Register – its roof is in poor condition, with water getting into the building and jeopardising its historic interior décor.
ISKCON has raised £350,000 towards the cost of works, but it isn't sufficient to cover the vast extent of the work required to repair the building.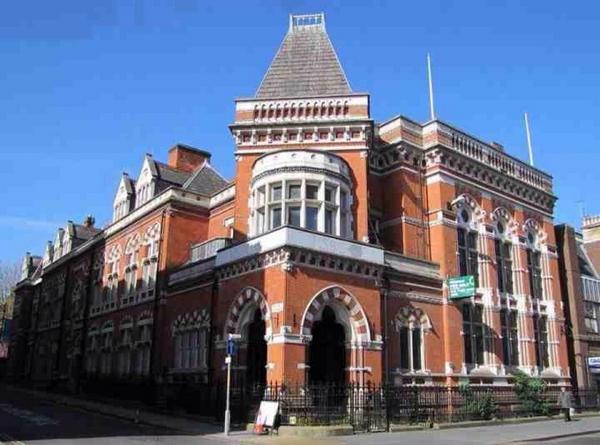 To help finance the work, the £750,000 funding comes from the City Council and Historic England's High Street Heritage Action Zone (HSHAZ). The total repairs will cost over £1m.
Pradyumna Das, president of ISKCON Leicester, said: "This is a relief and encouraging news for ISKCON Leicester, because it now means we can secure the building – make it water tight by giving it a new roof, and take it off the risk register.
"Once the roof works are complete, we can focus on developing the ground floor, and bring that back into full public use for the people of the city. I'm grateful to the city council and Historic England for considering our project as part of the heritage uplift in the city centre.
"It means so much to ISKCON and to all the people who absolutely love this building."
Contractors Lang Conservation, are due to start work on site in November, led by conservation architects Donald Insall Associates, with structural engineers DCA Consultants and quantity surveyors PMP Consultants.
Deputy City Mayor Cllr Adam Clarke, who chairs Leicester's HSHAZ grants panel, said:
"Having visited this building to see the extent of the work needed, it was clear that the damage to the roof was far worse than anticipated, and the costs of repair higher than anyone first thought.
"We have a duty to take care of the city's historic buildings to ensure they are preserved for future generations to enjoy."
The works are scheduled to be completed by May 2022.