With help from the local community, a deposit was raised to purchase a former 7th Day Adventist Church building for a great new ISKCON Temple in Stoke-on-Trent. Dignitaries at the official opening of the centre included Joe Gideon MP and Lord Mayor of Stoke, Cllr Chandra Kanneganti. The North ISKCON UK Governing Body Commission representative was Dayananda Maharaj.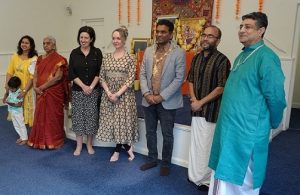 The community space is for kirtan, vegan and vegetarian cooking, workshops, yoga and of course the Sunday program, which is from 12 noon to 2pm.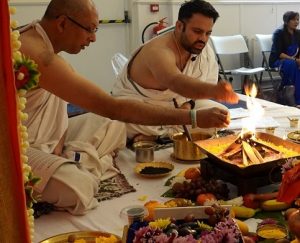 There is also a food distribution program, which has already served thousands of free meals to hostels and a women's refuge in Newcastle and Stoke-on-Trent.
Hare Krishna Centre, Victoria Street, Stoke on Trent, ST4 6EG
admin@iskconstoke.co.uk
President: Radha Mohan das
Instagram- @iskconstoke